ANNUAL PARK CITY SUNRISE SHOT SKI
SUNRISE ROTARY SHOOTS TO SHATTER RECORDS
AT THE 7TH ANNUAL PARK CITY SUNRISE SHOT SKITM
Glasses of High West Double Rye will adorn this year's communal shot ski
Park City Sunrise Rotary Club and High West Distillery welcome imbibers to get in line for their shot at the 7th annual Park City Sunrise Shot SkiTM. The festive fall tradition will go bottom up on Saturday, Oct. 21, 2023, at 2 p.m. down the center of Park City's Historic Main Street.
In 2022, a 2,800-foot-long shot ski – more than half a mile – served 1,340 people using 528 skis end to end and raised more than $40,000 for the Park City Sunrise Rotary Club grant program. As always, the event is raising the stakes with the goal of hosting 1,360 thirsty participants and raising $50,000.
"We are so grateful to our generous community who help make the beloved Park City Sunrise Shot Ski™ such a fun, memorable event year after year," said Park City Sunrise Rotary Club member Connie Nelson. "Together, we're aiming to break last year's records and raise $50,000 to support our local grant programs and fuel big ideas from our innovative, resourceful Park City residents."
The event's presenting sponsor, High West Distillery, will fill this year's glasses with High West Double Rye whiskey. A $25 ticket includes a spot on the shot ski and a token to enjoy a High West specialty drink at High West, the official after-party site.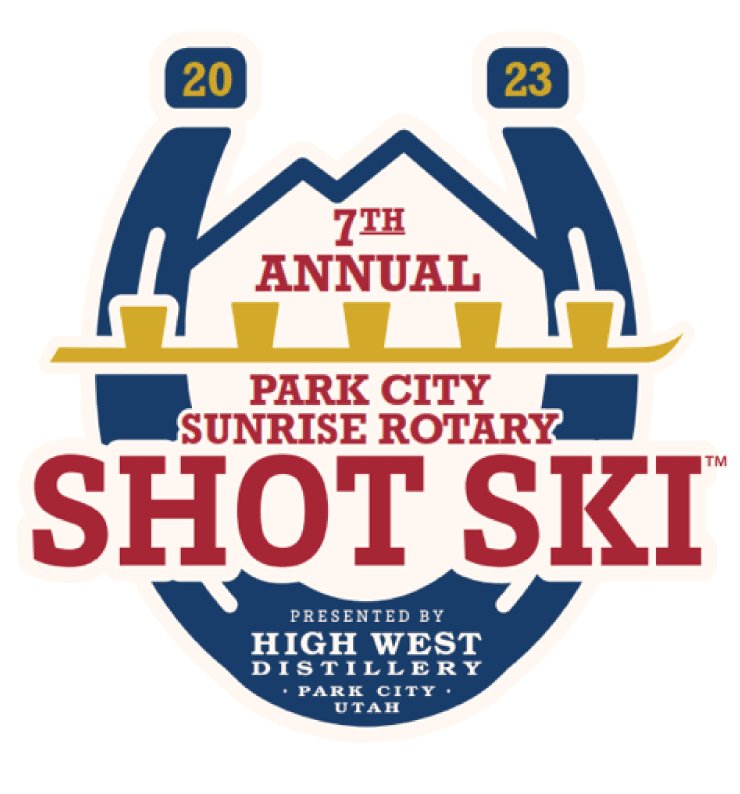 Two sponsorship opportunities are available including:
Sponsor Ski ($600)
(2) custom-wrapped skis
(6) shots on the shot ski
(6) High West drink tokens
VIP Ski ($250)
(1) High West-wrapped ski
(3) shots on the shot ski
(3) High West drink tokens
All proceeds will benefit the Park City Sunrise Rotary Club's Grant Program for 20 community groups.
SALOON HOURS (703 Park Avenue, Park City, UT.)
Open Daily 11:00am to 9:00pm
The Saloon is a walk-in only restaurant and bar, and seating is on a first come first served basis.
View Menu
The Nelson Cottage by High West
offers a prix-fixe menu created weekly by our chef featuring the best of what Utah has to offer! The dinner is served with optional whiskey pairings to complement each course. We also have an ever-changing wine list available by the glass or bottle and offer a small selection of beers. COST: Dinner is $95 per guest, and whiskey pairings start at $50 per guest (optional).
Learn More
Cuisine:
American, Main Street
Features:
Full Bar

Patio/Outdoor Dining

21 years & Older Only

Brunch
See Below for hours & locations