6 Park City Restaurants to Get Excited About in the New Year
Let's face it, most of us are looking forward to putting 2020 behind us and embracing the new year. In Park City, we love any excuse to celebrate with a great meal at one of our most beloved restaurants. Are you looking for some epicurean adventures to check out in the new year? We share six essential eateries to enjoy. From high-end hot spots to high-elevation distilleries, Park City area restaurants display diverse tastes worth celebrating in 2021!
Where to Eat in Park City in 2021
Whether you're a visitor planning on spending a few more days after New Year's Eve in Park City or a local looking for new culinary experiences, we've compiled a comprehensive list of must-visit restaurants in 2021.
1. RIME at St. Regis
2300 Deer Valley Dr. E., (435) 940-5700
There's plenty to love about St. Regis Deer Valley, but RIME is a real standout. Chef Matthew Harris, of tupelo fame, has elevated the concept of a fish and steak house with this refined and surprising St. Regis restaurant. While the menus pay homage to New England and European coastal cuisine, RIME is still 100% Park City. For dinner, expect to see chilled seafood towers overflowing with Maine lobster, fresh oysters, and scallop ceviche. Entrees feature the best proteins from around the world, from locally raised lamb from J12 Ranch to King Salmon from Scotland coasts. This high-end eatery also serves up some exceptional breakfast and lunch fare. Dinner reservations are highly encouraged and can be placed online.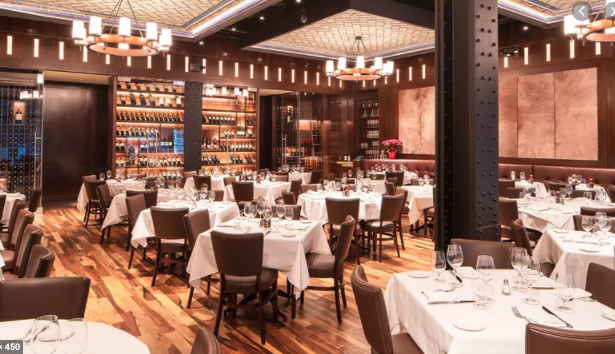 2. Hearth and Hill
1153 Center Dr., (435) 200-8840
Hearth and Hill has been a Park City favorite since opening in 2019, and we can't wait to see what they have in store for 2021! This casual yet sophisticated joint offers eclectic cuisine ranging from Asian-inspired dishes like their famous Korean fried chicken and Japanese Gyoza. You'll also find Polish Pierogies, kale Caesar salads, and even bison patty-melts. If there's a cuisine you are craving, chances are Hearth and Hill has perfected it, and it's on their menu! Open Tuesday-Sunday for lunch and dinner, this spot is perfect for both adventurous and picky eaters. They recommend securing reservations in advance online or by calling (435) 200-8840.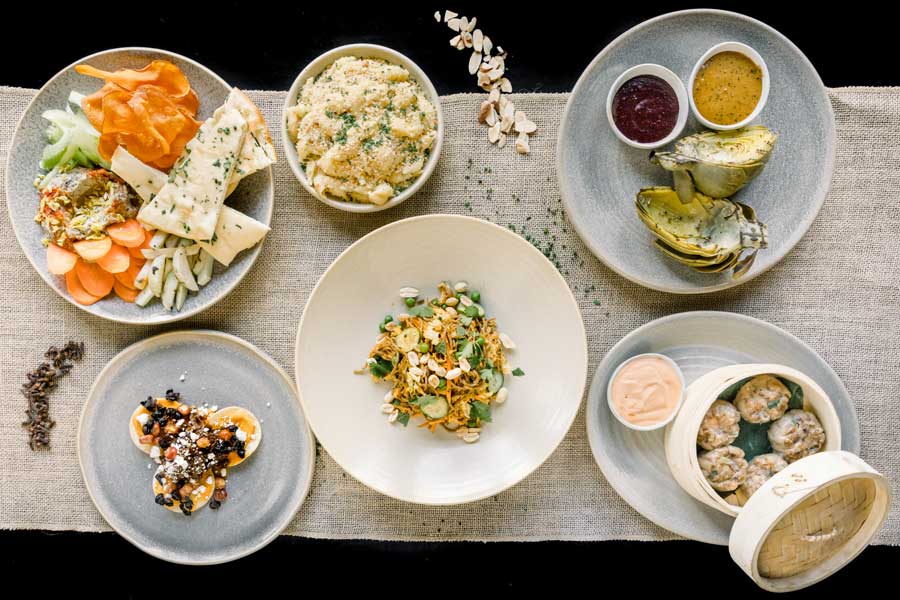 3. High West Distillery and Saloon
703 Park Avenue, (435) 649-8300
Where can you nosh on organic snacks, experience ski après culture, learn the artistry behind distilling, and sample award-winning whiskey and bourbon? High West Distillery and Saloon of course! Sign up for a virtual tour of their high-elevation distillery in Wanship or stop by High West Saloon's downtown bar. You'll be able to taste their full array of craft whiskey and enjoy small bites, perfect for pairing with your drink of choice. If you love whiskey, cowboy culture, and Park City history, this is the place for you!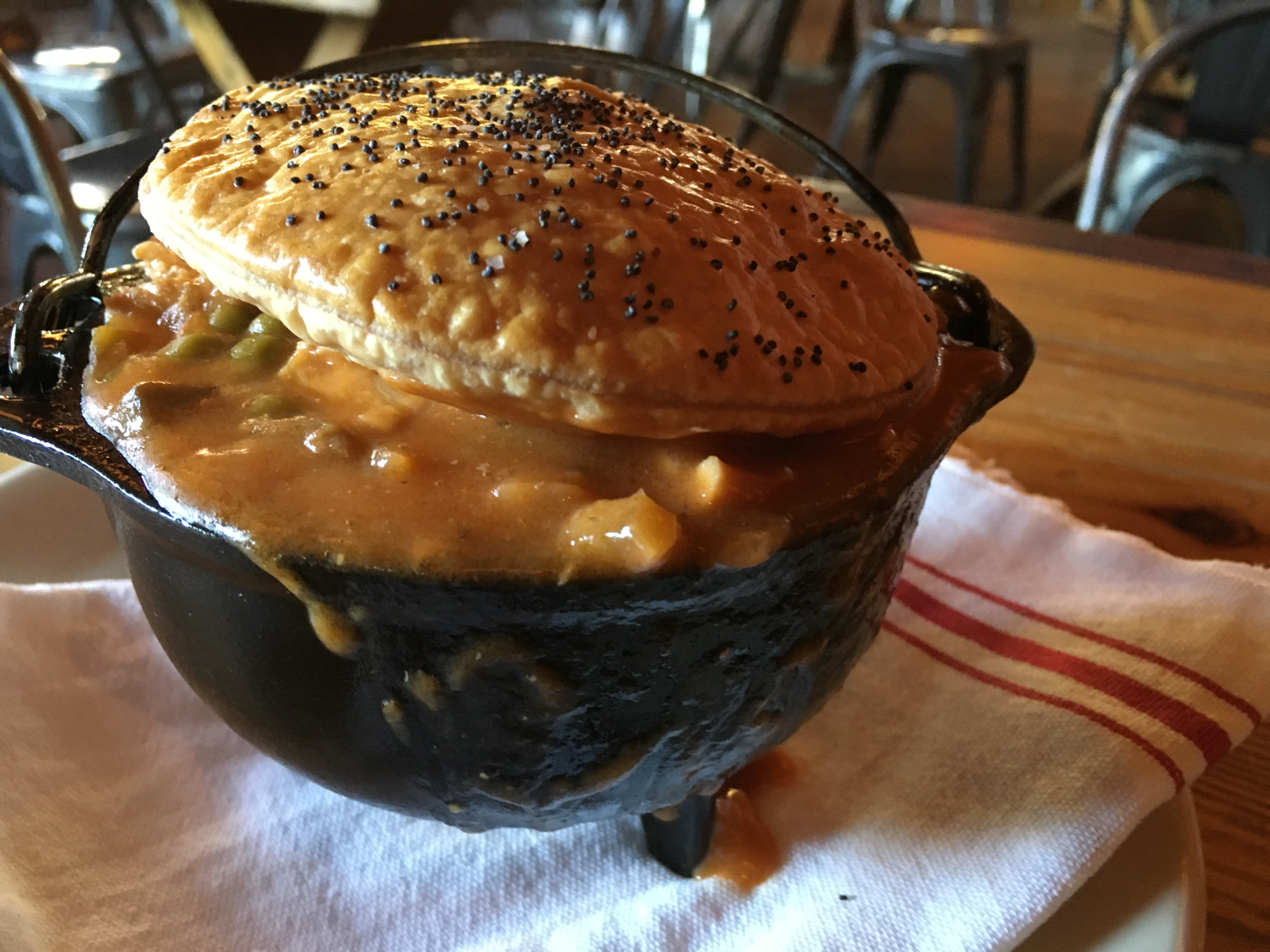 4. The Farm
4000 Canyons Resort Dr. #6546, (435) 615-8080
As their name suggests, The Farm Restaurant builds its dynamic menu around Utah's seasonal bounty. All items are scratch-made from sustainably harvested produce and locally raised livestock. Since their offerings rotate with the seasons, The Farm's menus are constantly evolving and changing to highlight the best products Park City has to offer. A few standouts on recent menus have been: cornmeal-fried Maitake mushrooms finished with a cashew gremolata and smoky mushroom broth, and their beef tenderloin served with braised fennel and pomme puree. They even boast a dynamic kid's menu for the little foodie in your family. This chic, modern American establishment located in Canyon's village plans to open back up for dinner in 2021, so be on the lookout for reservation access shortly!
5. Handle
136 Heber Ave., (435) 602-1155
Park City's favorite, Handle, always delivers innovative techniques coupled with seasonal ingredients, so we can't wait to see what they bring to the table in 2021. This dinner hot-spot serves up diverse appetizers, expertly prepared mains, and killer cocktails. Start with an order of their fluffy biscuits served with Maldon sea salt and honey butter. Depending on the season, their dishes can range from brussels sprouts with pickled apple to mushroom Bolognese and fresh-caught fish with horseradish soubise. However, they are most known for their General Tso cauliflower and often have their signature dish available. Open Thursday-Sunday evenings, Handle books up quickly, so reservations are a must.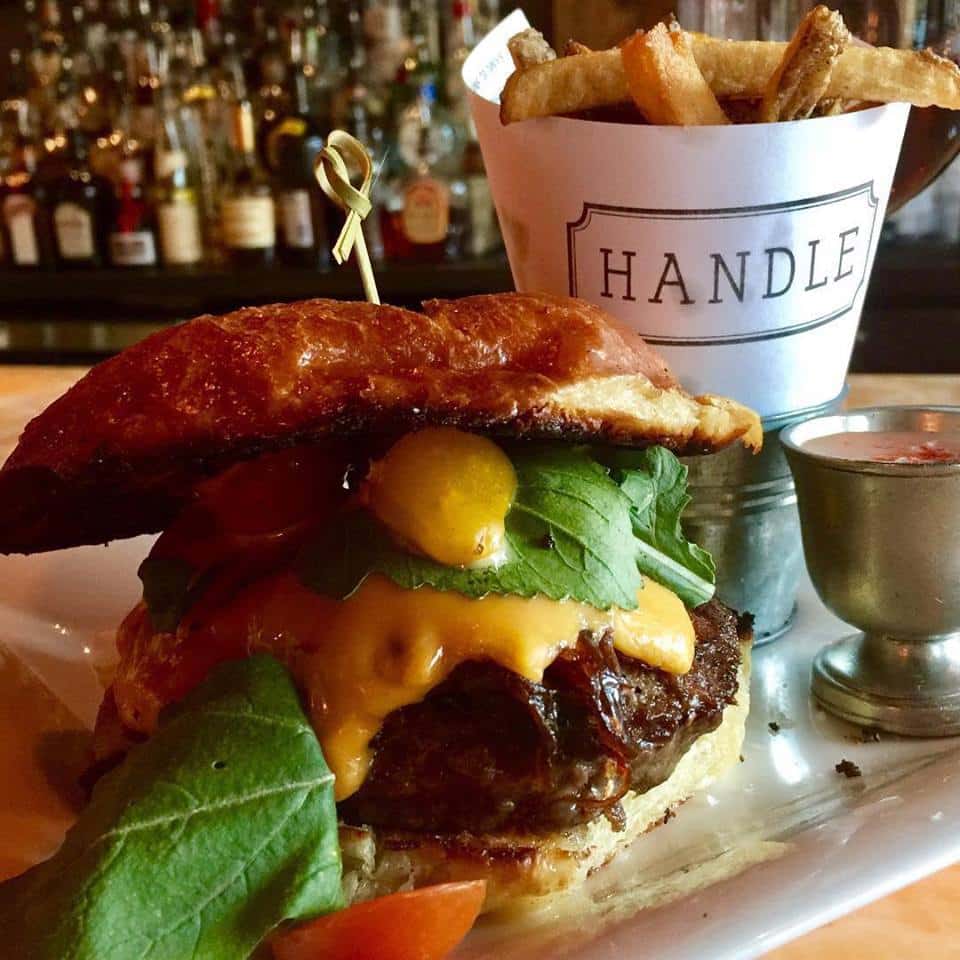 6. Stein Eriksen Lodge
7700 Stein Way, (435) 645-6455
Stein Eriksen Lodge is home to two of the top Alpine restaurants in Park City, Glitretind and Troll Hallen Lounge. High-end mountain dining is Glitretind's signature. Expect majestic views, refined cuisine, and an elegant atmosphere. While their dinner menu focuses on New American fare, they also provide Jazz Brunch every Sunday, complete with their epic Bloody Mary bar. Troll Holland, located right next door, boasts one of the best mountain patios in Park City and is perfect for an intimate dinner or light lunch. Reservations for both establishments are recommended.
Enjoy Park City Cuisine Year Round in 2021
From fine-dining with a view to urban whiskey tastings, there's plenty of Park City area restaurants to get excited about in 2021! If you are looking for other top-notch cuisines, visit our website and search by establishments to discover more!