You Can Enjoy the Best Beers in Park City at These Restaurants
Park City's craft beer scene has been a well-kept secret for years. We have a wealth of local breweries creating everything from hoppy IPAs to fruity hefeweizens, lively watering holes pouring pints from all over, and chic bars with mountain views. If you are new to Park City's breweries and bars, we've compiled a list of the best spots in town.
The Essential Park City Brewery Beer Guide
There's nothing quite like a cold brewsky on a warm summer day. So whether you've been hiking the area, mountain biking through epic trails, or just strolling around downtown, why not enjoy a great pint and food from some top Park City restaurants. Maximize your beer enjoyment with some perfect food pairings from top establishments. Check out our recommendations below. Cheers!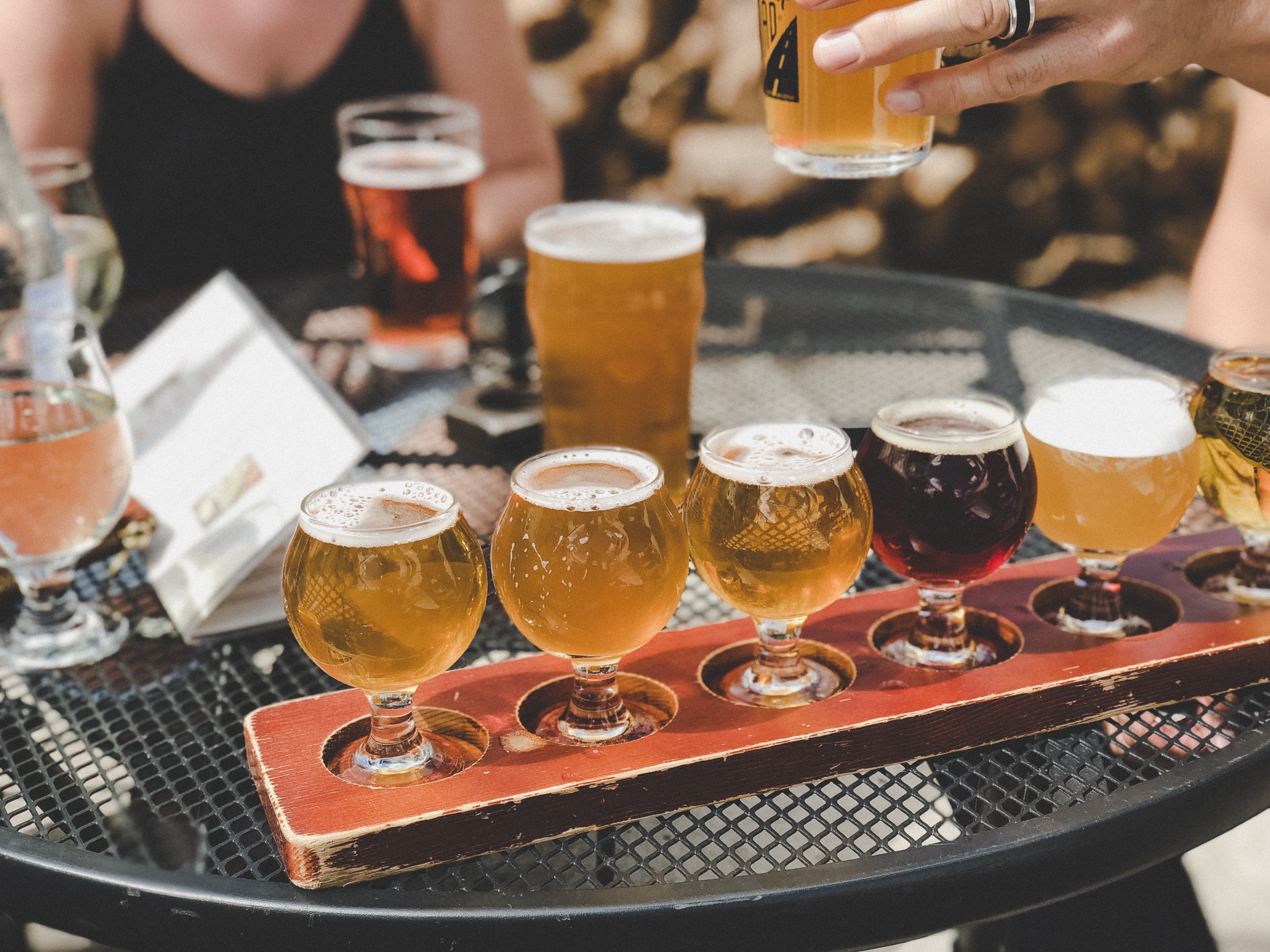 Drafts Burger Bar is famous for three things: gourmet burgers, classic shakes, and over 50 different brews from around the world! Their gorgeous mountain setting offering stunning views makes this Park City favorite perfect for beer connoisseurs and nature lovers alike.
Perfect Pint: Moab Johnny's American IPA
This classic American IPA features bold hops and citrus aromas. Pair it with their spicy ghost pepper burger topped with ghost pepper BBQ sauce, ghost pepper jack cheese, and smoky applewood bacon ($17).
Red Rock Junction is one of the most popular Park City breweries for family dining. They boast an awesome kids' menu and have their award-winning craft beers on tap. It's a win-win for adults and the kiddos!
Perfect Pint: Viva La Hatu
This refreshing Mexican-style lager is light-bodied but full of flavor. For the full experience, squeeze a little lime, and enjoy! Add an order of onion rings ($4/$7) and a plate of blistered shishito peppers ($6) for a great snack.
What's not to love about this joint? They try to source all their menu ingredients locally, are committed to reducing their carbon footprint, and make some killer beer. Plus, they offer great patio seating and a kid-friendly atmosphere.
Perfect Pint: Full Suspension Pale Ale
In honor of our award-winning biking trails in Park City, Squatters created this award-winning pale ale. Its Northwest-style flavor profile offers intense hop aromas, with a balanced, not bitter, finish. We love this beer with Squatter's fish tacos, featuring battered cod, queso fresco, and avocado ($14).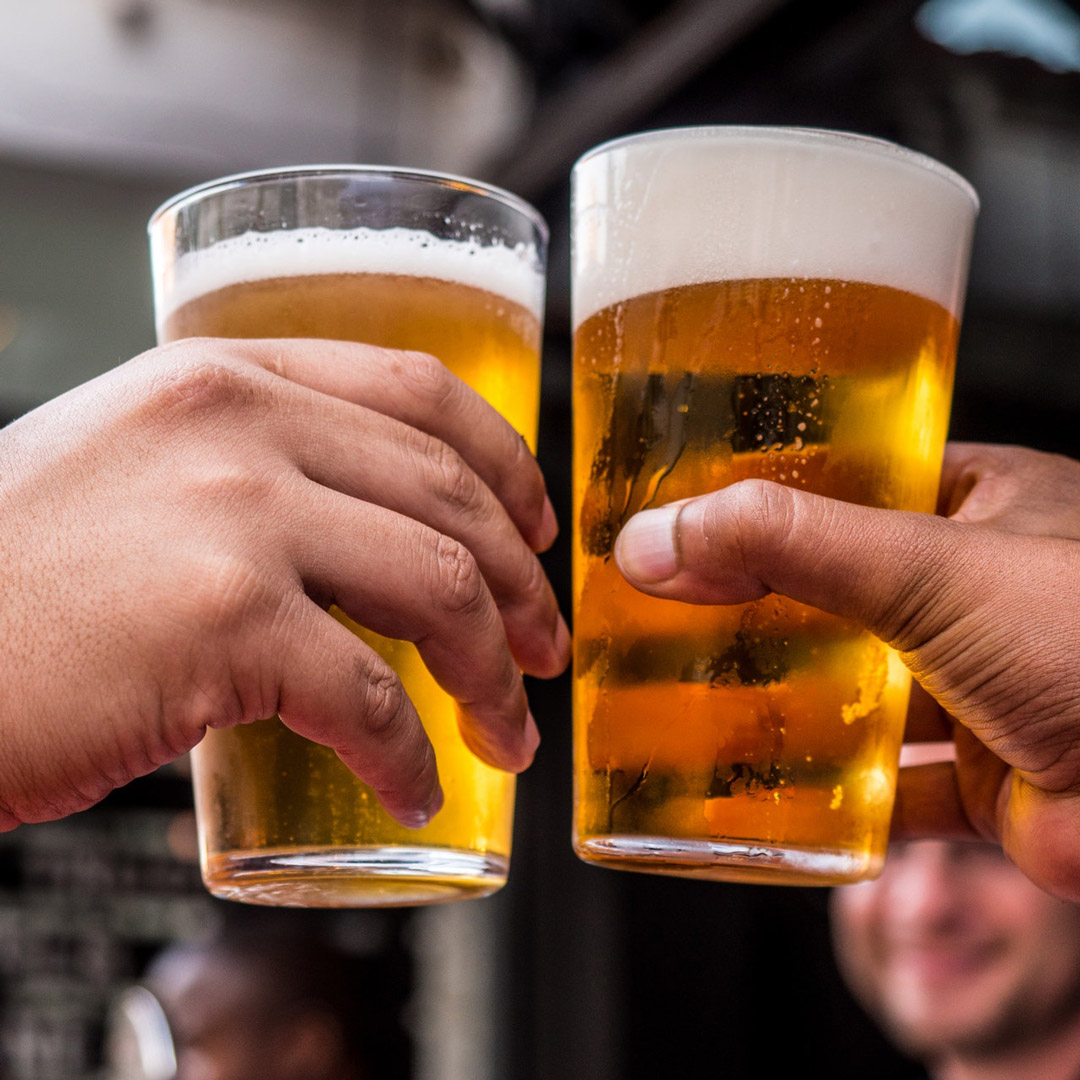 Don't let the name fool you! Boneyard & Wine Dive pour some great pints in addition to world-class wine. Boneyard is laid back and serves terrific comfort food. Just across the way from Boneyard, Wine Dive provides a chic atmosphere and elevated eats.
Perfect Pint: UTOG Son of a Peach Hefeweizen
We can't stop raving about this hefeweizen. It has a classic wheat beer mouthfeel, but with the subtle sweetness and complexity of ripe peaches. Plus, it pairs perfectly with their Amish Friendship Pretzel ($9.50). Prost!
No Name Saloon is a 21+ lively dive with a rooftop patio, kitschy decor, and no-nonsense grub. Located right on Main Street, you can sit back, people watch, and sip on some delicious suds.
Perfect Pint: Salt Flats Tilted Kilt Scottish Ale
This ale has all the compelling attributes of a traditional Scottish ale: nice caramel notes, slight sweetness, and just a little kick of vanilla and oak on the finish. Tilted Kilt is an excellent accompaniment to No Name's famous buffalo burger with grilled onions, melted cheese, lettuce, and tomato ($16.50).
Explore the Best Breweries and Bars in Park City
If those Park City breweries wet your whistle, and you are on the hunt for other bars and restaurants, we've got you covered! Browse our website and search for even more fantastic bars serving award-winning beers and unparalleled cuisine.
Thank you for your patronage of Park City Restaurants! As we navigate reopening during challenging circumstances, we ask for your patience and understanding. We are doing our best to provide our customers with the high level of service and hospitality they have come to expect.
Your safety is also our priority! We kindly ask that diners comply with the latest mask mandates.