Park City Restaurants Offer a Fresh Take on Contemporary Cuisine
Don't let our old town feel and rustic vibes fool you; Park City has its finger on the pulse of innovative, modern cuisine. From our quaint downtown corridor to alpine ambiance, Park City restaurants have a wealth of dynamic options for the most discerning palates.
Whether you are looking for farm-to-table eats, new takes on Old World classics, or impressive global fusion, we have you covered! Read on to discover your next favorite Park City contemporary restaurants.
Where to Eat in Park City for Innovative Cuisine
Looking for where to eat in Park City? Check out these top restaurants that take modern cuisine to new heights!
New Takes on Old-World Flavors
Cafe Terigo produces some of Park City's most beloved Italian dishes. While you can expect to find classics like calamari, house-made ricotta, and traditional bolognese over fresh pasta, Cafe Terigo also boasts innovative dishes.
Experience these dishes: Try the grilled artichokes with cracked mustard aioli or the baby onion rings with berry ketchup for some unforgettable starters. Their sweet corn risotto topped with perfectly seared scallops is a fresh take on conventional risotto. Don't neglect to try the lamb chops with vibrant mint pesto!
Eclectic Organic Eats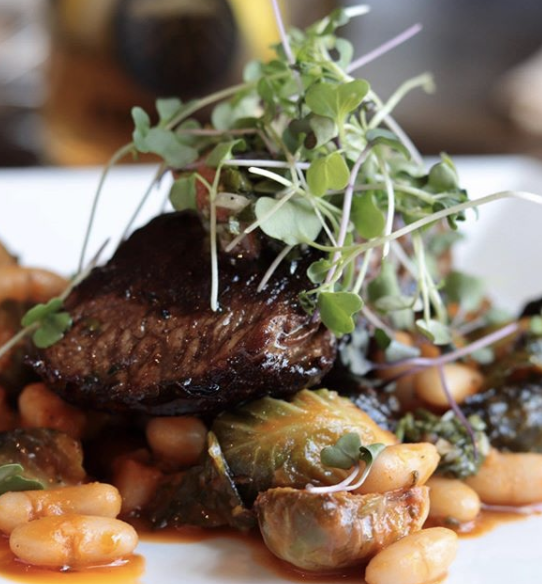 Fletcher's Park City is a must-visit if you are on the hunt for natural and organic fare with unforgettable flavor combinations. The dishes on their expansive menu are designed to be shared, so don't be afraid to order a plethora of plates and pass them around the table.
Experience these dishes: Start with Fletcher's famous cheddar biscuit served with additive bacon jam. Their short rib grilled cheese is another local favorite that is not to be missed. Gluten-free and vegan diners will also find a variety of delectable eats, like stuffed zucchini with quinoa, butternut squash hash, and vegan harissa aioli.
Cutting-Edge Asian Fusion
Sushi Blue goes beyond expertly prepared sushi and embraces flavors and cooking techniques from countries all across Asia. Their menu is brimming with the complex flavors of Korean condiments like kimchi, umami-laden ramens, and some Thai-inspired staples.
Experience these dishes: Treat yourself to fatty Hamachi collar with ponzu onion, kalbi beef banh-mi, and rice bowls with their signature "wok'd" brussels sprouts. Sushi Blue also earns bonus points for their sushi rolls with clever names like, "Jenny from the Block," "Funky Fresh Beets," and Mike Thai Son."
French-European Cuisine with Utah Ingredients
Utah's farming and agriculture game is strong. From fresh produce, local river fish, and humanely raised livestock, Park City area restaurants have endless bounty at their fingertips. Courchevel Bistro celebrates our seasonal and local ingredients by crafting innovative menus with European flair.
Experience these dishes: You can expect such stands as trout bouillabaisse, French onion soup with local Rockhill gruyere, and steak frites with bison ribeye.
Park City Restaurant with Global Flair
Another Park City favorite that utilizes the season's harvest in groundbreaking ways is 350 Main. Serving dinner Wednesdays through Saturdays, their menu is a clear homage to our Old West cuisine, but with a global twist.
​​Experience these dishes: 350 Main's offerings change with the seasons, but some recent favorites have been fried yucca with walnut romesco, Broken Arrow antelope carpaccio with ginger oil, and Utah red trout with bok choy and hoisin.
East Coast Seafood Vibes with a High Desert Approach
In a bold move, Blind Dog brings old school East Coast shore eats to the heart of Park City. If you are craving some stellar seafood with fresh-off-the-boat flavors, this is the place to go!
Experience these dishes: Enjoy shucked oysters on the half shell, shrimp cocktail with a healthy dose of Old Bay, and oyster shooters served with pepper-infused vodka and bloody mary mix. For hearty appetites, order lump crab cakes, whole red snapper, and shellfish pan roast.
Experience More of the Best Contemporary Restaurants in Park City, Utah
Taste your way through our world-class restaurants and discover high-concept eats at a variety of price points. Plan out your culinary roadmap by visiting our website. Simply search by cuisine, features, and more to discover the best restaurants in Park City.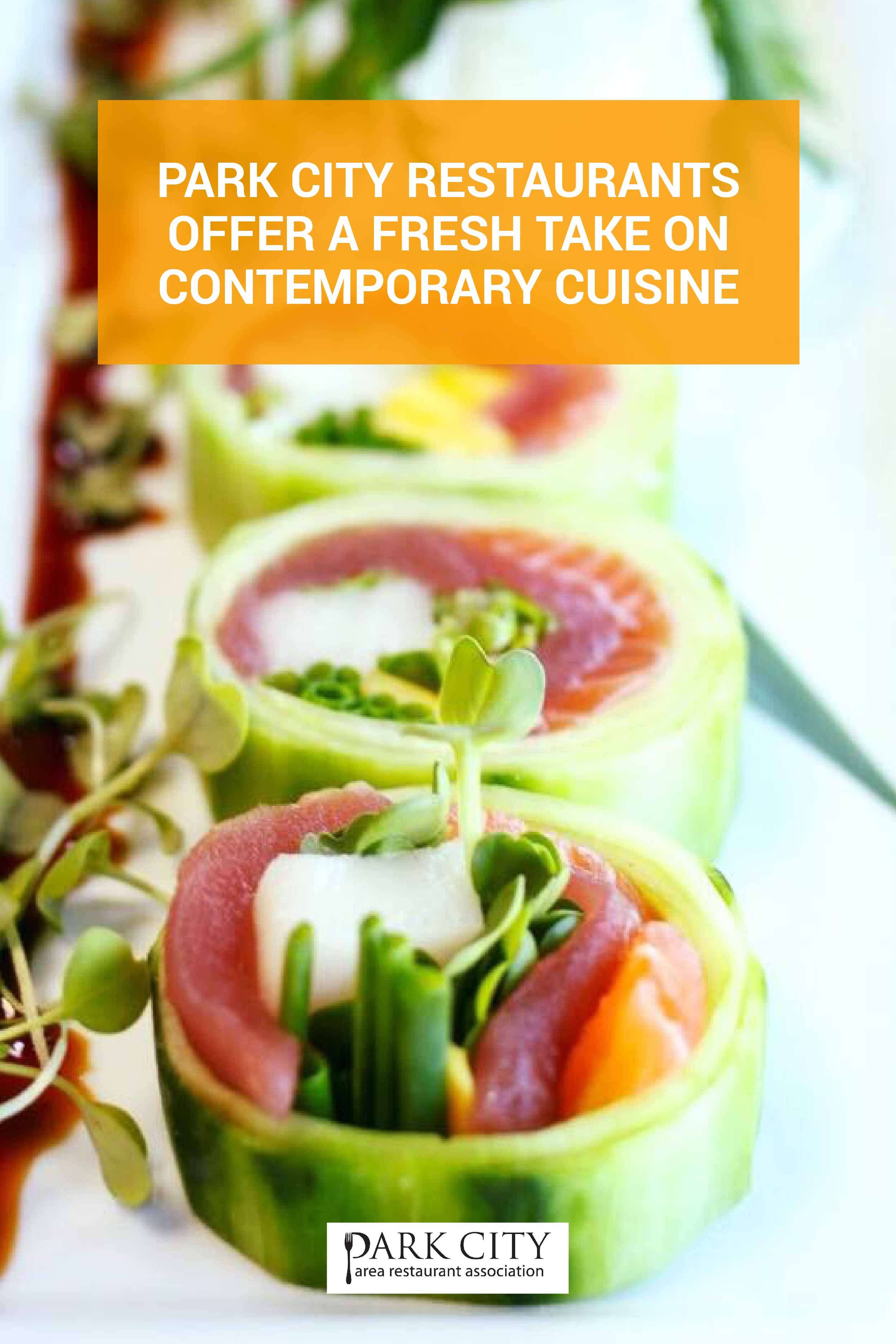 Thank you for your patronage of Park City Restaurants! As we navigate reopening during challenging circumstances, we ask for your patience and understanding. We are doing our best to provide our customers with the high level of service and hospitality they have come to expect.
Your safety is also our priority! We kindly ask that diners comply with the latest mask mandates.