Enjoy the Best Desserts from Around the World in Park City
Travel the globe without leaving Park City! Our quaint town is a destination for travelers near and far. Our restaurants deliver world-class flavors and flair. Explore our expansive epicurean eats with a tour of globally-inspired sweets from our top restaurants. Looking to taste your way through the best Park City desserts and coffee? Read on for our must-try list!
6 of the Best Desserts in Park City You Have to Try!
From Italian classics to Alpine treats and Eastern sweets, these six essential desserts showcase the diverse culinary culture of Park City. We've compiled our favorite sweet dishes and where to find them.
1. Tiramisu and Coffee Cocktails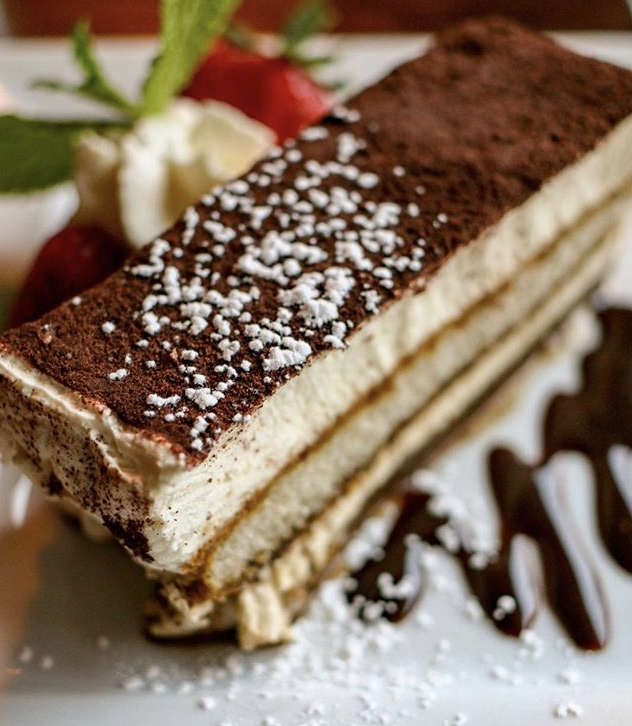 What's not to love about Italy's most beloved dessert, Tiramisu? It's a perfect harmony of rich chocolate, creamy mascarpone, and robust espresso. At Park City's Buona Vita, their take on this traditional treat ($10) is as good as you will find outside of Italy. Buona Vita's blend of coffee-drenched ladyfingers, cocoa, and luscious filling gets a sophisticated upgrade with the addition of amaretto. Embrace your inner-European and also order the Cafe Sicilian ($11), a cup of expertly made Americano, rum, and a splash of coffee liquor.
2. Mango with Coconut Sticky Rice
Most meals in Thailand end with the sweet and creamy combination of juicy mango and sticky rice. The key to this dish is mastering the perfectly sticky rice with just the right amount of coconut milk. Bangkok Thai on Main has it down! Their seemingly simple dessert ($12) packs a major punch when paired with juicy, sweet mango. It's a dessert that you don't have to feel guilty about eating. It's refreshing and satisfying.
3. Alpine-Style Chocolate Fondue
Fondue is a big deal in Park City. Our city's Alpine-charm lends itself to some incredibly delicious Swiss Alps-inspired fare, and Fireside Dining at Deer Valley is at the pinnacle of mountain cuisine. This four-course extravagant meal ends with an outrageously decadent chocolate fondue. Featuring white chocolate, caramel, and dark chocolate, Fireside's masterpiece is accompanied by fanciful dippable bites, including cinnamon pound cake, house made cookie, and fresh berries. To enjoy this epic dessert, reservations for the entire dining experience are required.
Reservations: 435-645-6632 and online
$90 per adult, $30 per child ages 6-11
4. Churros
Churros have been all the rage lately, for good reason. These crispy-on-the-outside, soft-on-the-inside fried pastries are beyond delicious. If you are in Park City looking for a traditional churro fix, you have to visit Chimayo. This contemporary southwestern establishment fries up some of the best churros and serves them with warm chocolate sauce and cinnamon ice cream ($10). If you're planning on dining at Chimayo, don't pass up one of their epic margaritas with premium tequila and housemade sweet-and-sour.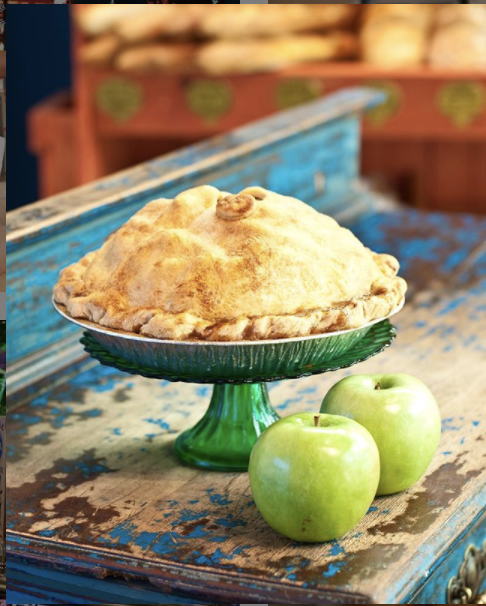 5. Bourbon Banana Bread Pudding
Ireland is known for its whiskey, and Flanagan's on Main Irish Pub and Restaurant plays off of this national libation with their booze-laced, bourbon bread pudding ($11). This luscious dessert is homey, satisfying, and super moist. The banana and the bourbon combine to create a remarkably complicated flavor profile. For a real Irish treat, pair this dessert with a perfect pint of Guinness.
6. Classic Apple Pie
Who doesn't love apple pie? It's tart, sweet, lightly spiced, and is an ultimate comfort food. At Windy Ridge Bakery, their famous Mile High apple pie ($30) is a real slice of nostalgia on a plate. This double-crust masterpiece is loaded with granny smith apples, fragrant cinnamon, and complex brown sugar. You can pre-order this fantastic dessert, along with their other baked goods.
Explore More Global Eats at Park City Area Restaurants
Our town has a rich food history and offers something for anyone wanting to explore Park City's diverse food scene. Looking for more world-class eats with global flavors? Visit our website and search by cuisine to learn more.