Things to Do & Restaurants to Visit This Fall in Park City
Park City is known for its world-class skiing and après-ski food scene (that kids can enjoy too!) in the winter and patio dining in the summer. However, fall might be one of the best times to visit.
What is there to do in Park City in the fall?
You get to experience plenty of high-desert daylight, a wealth of outdoor activities, and a panorama of colors as our mountain landscape turns from vibrant green to dazzling gold, yellow, and red hues. If you are looking to explore our magical region this fall, we have you covered with a plethora of autumn activities and restaurants to enjoy along the way.
Experience Nature's Paintbrush
Seeing Park City's fall foliage should be at the top of everyone's must-do list. The aspens shift from viridian to intense gold that words can't even begin to describe. Meanwhile, canyon maples, evergreens, Douglas Hawthorn, and more are also changing, which makes for an artful display of color. Luckily, you can see the changing of the seasons from nearly anywhere in Park City and the surrounding areas.
One of the best ways to glimpse the foliage in full fall glory is with a breathtaking scenic drive. Get all the details on our Guide to Scenic Drives and enjoy sensational eats along the way!
Visit these restaurants: To maximize your fall viewing time, dine at Versante Hearth & Bar at the Park City Hotel. They offer exceptional views, a spacious patio during the warmer days, and live music on the weekends. Red Tail Grill is another Park City favorite featuring New American cuisine and 360 degree views of the mountain.
Bike & Hike in Park City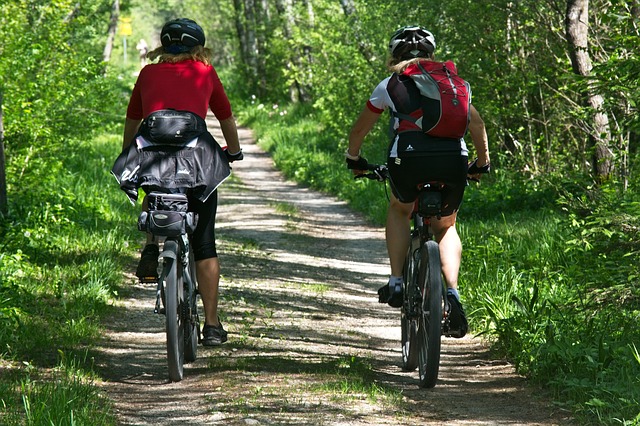 Before the first snow blankets the mountain, get out on foot or wheels and enjoy our world-class hiking and biking trails. Park City is home to over 350 miles of bikeable and hikeable terrain, making our town a mecca for cyclists and nature lovers. Cruise the accessible Historic Rail Trail, or go hardcore and traverse the exciting Round Valley trail system.

Visit these restaurants: Silver Star Cafe is located at the popular Spiro and Armstrong trails entrance, making it an ideal spot for a quick bite before a strenuous ride or for a refreshing beer after your excursion. For some miner's town ambiance and hearty eats, check out Brass Tag, located in the heart of Deer Valley.
Embrace Your Inner Cowboy or Cowgirl
Explore our unparalleled mountain terrain on horseback and embrace the spirit of the Wild West! There are many unforgettable guided horseback tours that can show you some of our best trails, complete with breathtaking views and serene settings. You can also take a quick road trip to some of our old-timey dude ranches like Defa's Dude Ranch and learn more about our rich Western traditions.
Visit these restaurants: After your day, saddle up to some of our favorite restaurants and cantinas for classic Park City eats. ​​Baja Cantina serves up some of the best margaritas in town, a perfect pairing for their festive Southwestern menu. For more inspired fare, Purple Sage offers stick-to-your-ribs cuisine in a downtown setting.
Must-Do Park City Water Activities
Anglers love Park City for its multiple lakes, rivers, and streams packed with fish. Nestled near the Provo and Weber rivers, our town is a fly fisher's paradise, offering numerous locations to reel in your catch of the day. Not only do the waters provide ample trout, but the scenery is unrivaled.
Visit these restaurants: After an early day out on the water, treat yourself to an exceptional meal from 501 Main. This downtown hotspot serves everything for sandwiches, burgers, pasta, and their famous bison chili. If you didn't haul in that trout you wanted, not to worry. 501 Main offers excellent trout dishes to satisfy your cravings.
More Exceptional Fall Activities & Restaurants in Park City
Whether you are looking to spend the day on the mountain, get out on the water, or take a scenic drive to viewfall foliage, Park City always delivers unique experiences for anyone looking for autumn adventure, dramatic landscapes, and world-class cuisine. Searching for even more fall fun? Visit our website and search for events and cuisine to learn more.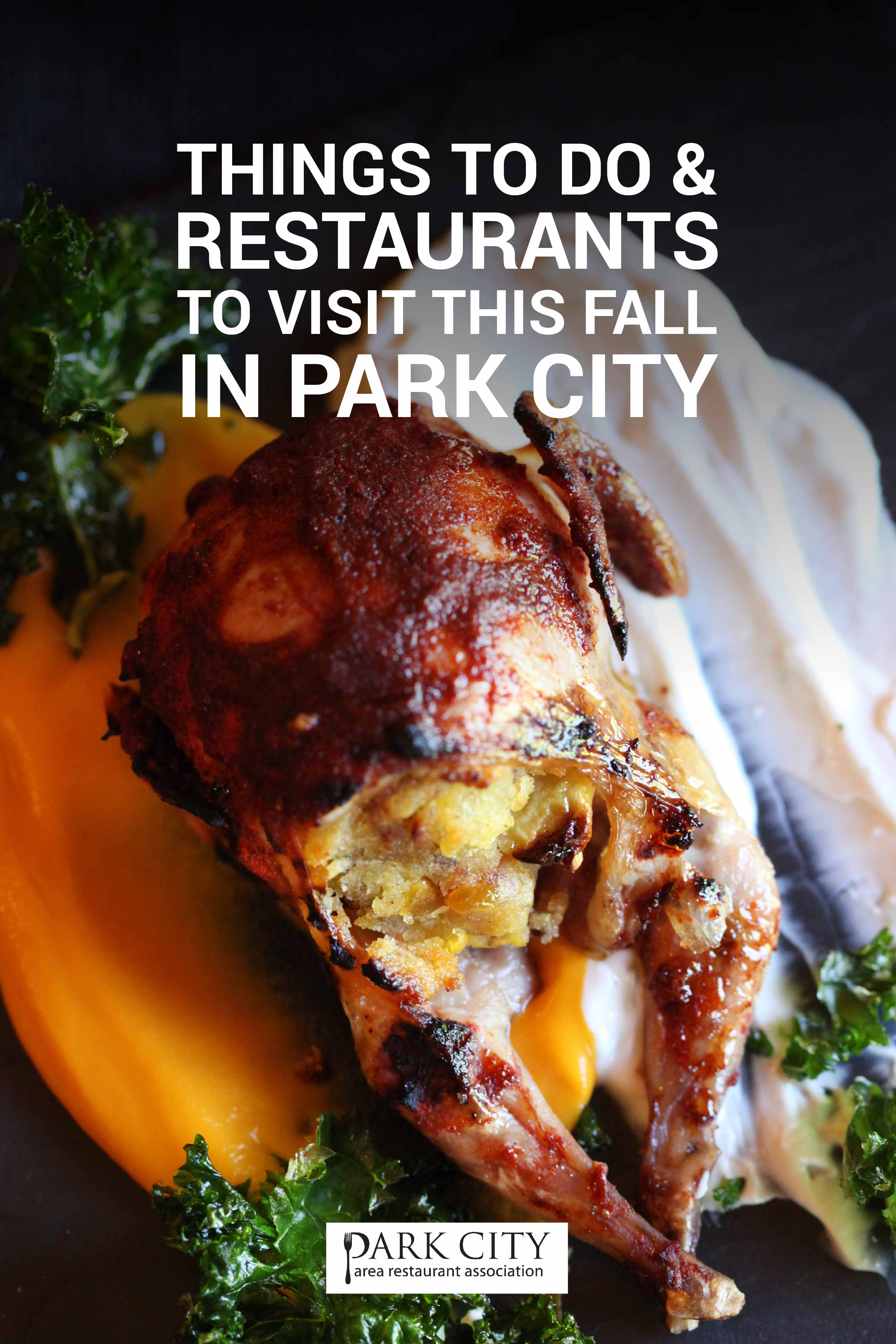 Thank you for your patronage of Park City Restaurants! As we navigate reopening during challenging circumstances, we ask for your patience and understanding. We are doing our best to provide our customers with the high level of service and hospitality they have come to expect.
Your safety is also our priority! We kindly ask that diners comply with the latest mask mandates.