Knockout Sushi Restaurants

While Park City might be known for its elevated mountain cuisine, our town also serves up some of Utah's freshest sushi. From spicy handrolls to luscious sashimi, and even some high-end crustaceans, our Japanese inspired restaurants are full of surprises. Need a recommendation for your next dining experience? Get ready to make a reservation. Here are a few of our favorite restaurants that offer the top sushi in Park City.
1. Yuki Yama Sushi

586 Main St., (reservations may only be booked online)
Yuki Yama Sushi is one of Park City's most chic restaurants. The contemporary decor blends earthly elements like stone, wood, and natural light, creating a serene, yet modern ambiance. Their artful design doesn't stop there – every aspect of this elegant restaurant was carefully thought out to provide a one-of-a-kind dining experience from the kitchen to your table. What makes this Main Street sushi joint even more incredible are the affordable menu prices. Plus, they boast a well-curated sake and whiskey collection to complement your meal. Yuki Yama Sushi opens at 5:00 pm daily and takes reservations online or by phone.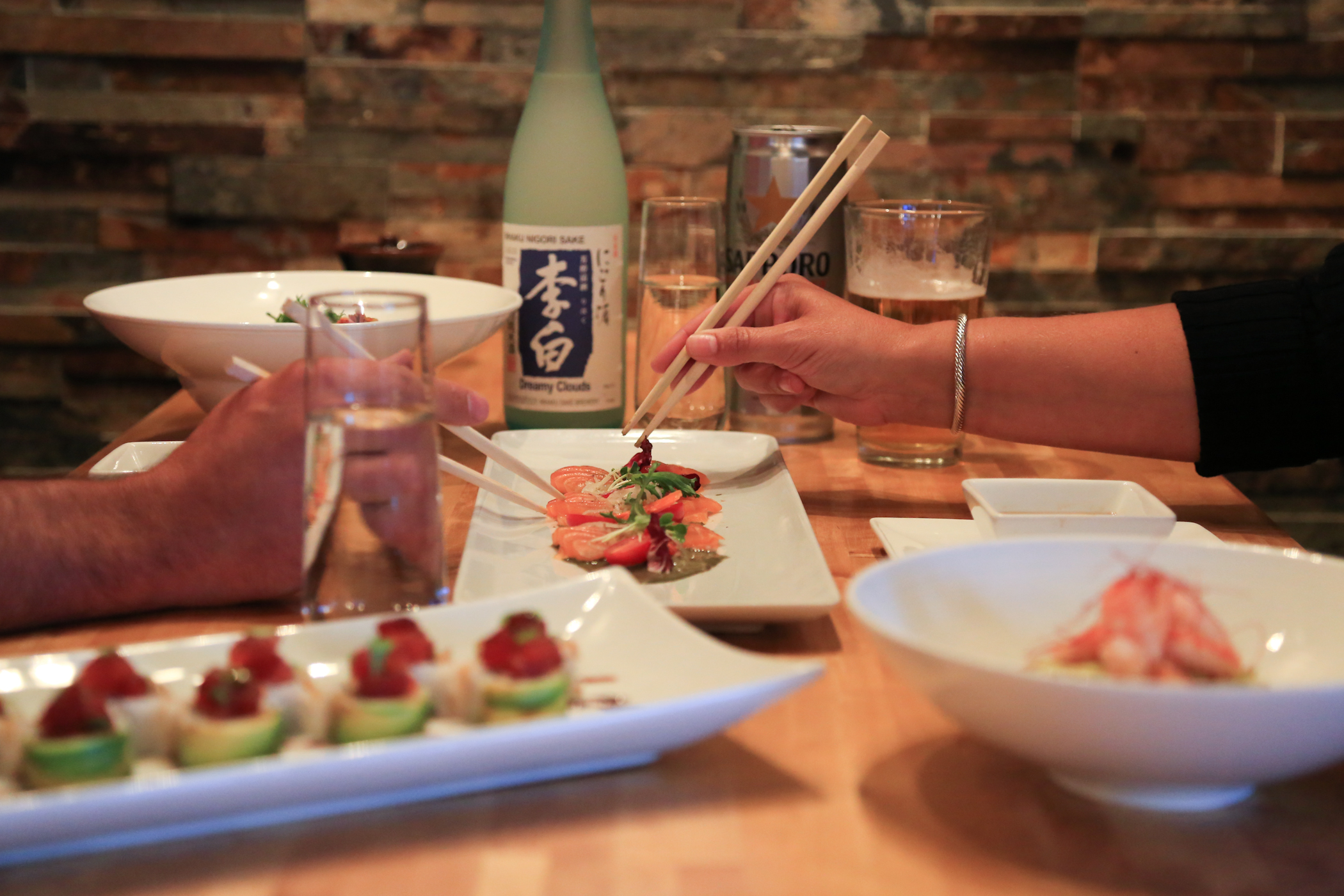 2. Shabu

442 Main St., (435) 645-7253
Parkites adore Shabu for having an eclectic menu. Patrons can enjoy everything from classic sushi to gluten-free fare and specialty plates like the Death Roll made with soft shell crab or the Nitro Roll made with tempura shrimp. If you are looking for a Park City sushi restaurant that can satisfy adventurous eaters and traditionalists alike, this is the spot for you. Shabu's menu is not only wallet-friendly, but it rotates seasonally, making it a great place to revisit. Shabu opens Thursday - Monday at 5:00 pm, but we recommend making a reservation to secure a table by calling directly.
3. Flying Sumo

838 Park Ave., (435) 649-5522
With a laid back atmosphere and excellent patio dining, Flying Sumo has been a Park City favorite for over 15 years. This popular joint serves up traditional Japanese cuisine and expertly prepared sushi in a relaxed atmosphere while receiving high-end service. For a real treat, order one of their Tokubetsu Sushi Bã (sushi bar specialties) items, like their spicy tuna stuffed jalapeño poppers or the Tokyo nachos featuring spicy tuna, tobiko, guacamole, and wasabi mayo atop gyoza chips. If you're looking for something more traditional, they also offer fresh tuna, yellowtail, albacore, and other nigiri options as well as delectable handmade rolls and sashimi choices. Flying Sumo is currently not taking reservations, but you can secure a first come first serve table by queuing up starting at 5:30 pm.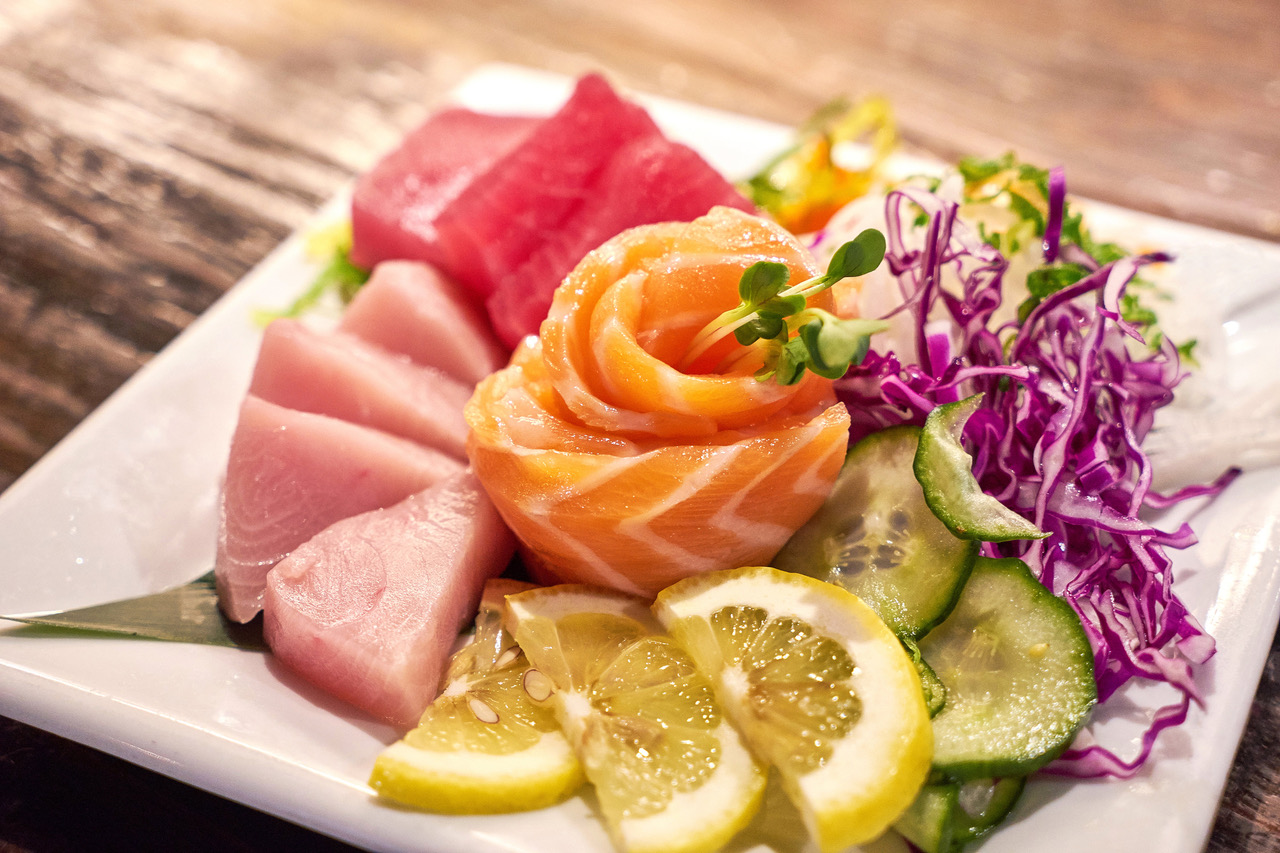 4. Blind Dog

1251 Kearns Blvd., (435) 655-0800
If you need a seafood fix, Blind Dog has you covered. Their maki and nigiri menus boast a wealth of fresh sushi options like hamachi, kappa maki, and maguro, but they also have house specialty rolls like the Prospector made of blue crab and the Jolly Rancher roll made of Tempura shrimp. Additionally, they have a happy hour menu that's available to VIP club members from 5:00 pm - 6:00 pm daily. But their seafood extravaganza doesn't stop there. The Raw Bar Menu offers oysters on the half shell, crab claws, and shrimp cocktails. And if that's not enough luxury, every weekend they also offer Lobster Saturday, which includes Maine lobster, corn-on-the-cob, drawn butter, and coleslaw. To take advantage of this deal, call in advance to claim your lobster or make a reservation online for dinner starting at 5:00 pm.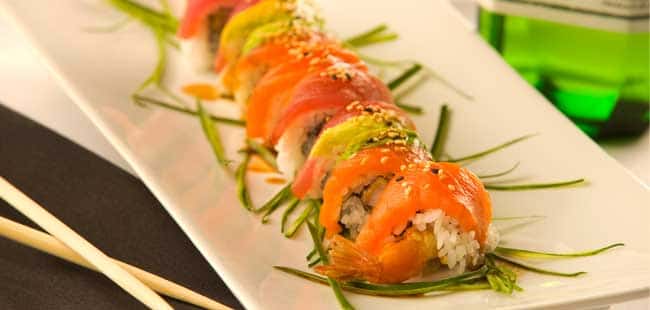 Where to Find the Best Sushi In Park City
Park City's sushi scene is eclectic, exciting, and innovative. From high-end establishments to budget-friendly options, you can easily find some of the best seafood specialties and Japanese inspired cuisine in our small town. Looking for even more fresh finds in our area? Visit our website and search by cuisine to discover new spots.