Get the Details on Park City's 2020 Summer Cocktail Contest
Park City's annual Summer Cocktail Contest returns in August 2020 to highlight the best mixologists and cocktails PC has to offer. For the entire month of August, restaurants across Park City will be slinging an array of craft cocktails, sparkling spritzers, and stiff drinks. So, bartenders, it's time to get shaking. And Park City, it's time to get our summer drink on!
Park City's 2020 Summer Cocktail Contest
While this year might look a little different because of social distancing and mask requirements, the contest rules and the fun are still the same!
For August, bartenders get to flex their mixology muscles at some of Park City's favorite hot spots, while guests vote for their favorite concoctions. The top bartender gets to take home a cash prize and bragging rights. The real winners, however, are all the Park City patrons who get to come together, imbibe, and toast to our annual cocktail contest tradition!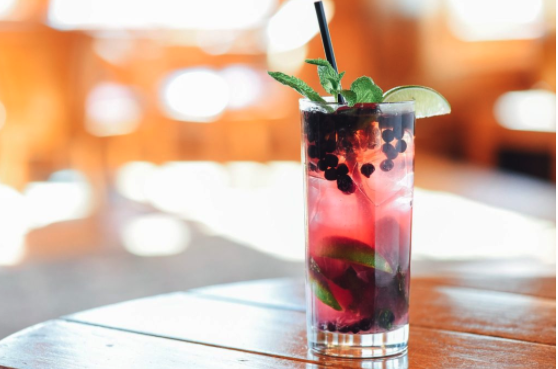 If 2020 is your first Summer Cocktail Contest experience, you are in for a treat! To give you a taste of what this event is all about, last year, 24 Park City area restaurants battled it out with a slew of innovative drinks from spitzers to margaritas, and everything in between.
After the votes were tallied, tupelo's, Trevor Brown took the crown for best cocktail the second year in a row. His winning cocktail in 2019 was the La Vaquera, a stunning combination of High West's Double Rye, Lustau Pedro Ximenez Sherry, hibiscus grenadine, and habanero lime bitters. It was rugged yet refined and a perfect summer sipper. If you're interested in tupelo's offerings, they're in the middle of transitioning to a new space called Afterward in neighboring Heber City.
Park City's Craft Cocktail Heroes
Bartenders look forward to participating in Park City's cocktail contest because they have fun thinking outside-the-box when it comes to making cocktails. Beverage aficionados love this annual tradition because we get to experience new flavor profiles and enjoy the best libations Park City offers. However, our community coming together to celebrate our vibrant food and beverage scene while raising a glass to each other is what really makes this tradition special. Cheers!
The Bartenders Competing in 2020's Cocktail Competition
Speaking of raising a glass, with the participating restaurant line-up this year, we have a lot of establishments to celebrate and a wealth of cocktails to try! We are beyond excited for the creative concoctions our mixologists have in store for us this year! Not only is our Summer Cocktail Contest a fun Park City tradition, but it's a terrific way to show your support for all our food service workers and favorite restaurants.
Here's a list of bartenders and restaurants participating in this year's competition!
| | | |
| --- | --- | --- |
| RESTAURANT | NAME OF COCKTAIL | BARTENDER |
| 710 BODEGA | LAVENDER SQUEEZE | LARISA OPRIS |
| ALPINE PIE BAR | THYME TO SUMMIT | XANIA WOODMAN |
| BILLY BLANCO'S | MOJO'S PEACH SANGRIA | ALISSA HEILESEN |
| BLIND DOG | BLIND DOG "ZZ" | MIKEY COLLINS & RYAN SORENSON |
| BUTCHER'S CHOP HOUSE | BANH MI SMASH | DANIEL SWEISFORD |
| EATING ESTABLISHMENT | SMOKEY PALOMA | ISMAEL PENA |
| FLANAGAN'S ON MAIN | GUINNESS SPLIT | MARIA ALEXANDER |
| GRAPPA ITALIAN RESTAURANT | LAVENDER BLUEBERRY LEMON DROP MARTINI | STAR FINNEGAN |
| HEARTH AND HILL | DRAGONFLY RITA | DAISY CLARK |
| HIGH WEST | DEVIL'S ADDICTION | ROBBIE REMMES |
| OP ROCKWELL | PARK & STORMY | XANIA WOODMAN |
| ROYAL STREET CAFÉ | TIDAL WAVE MARGARITA | BONNIE ULMER |
| SILVER STAR CAFÉ | KEEAN WARD | THE SILVER STAR SPRITZ |
| SQUATTERS ROADHOUSE GRILL | CAPTAIN KALANI'S | No specific bartender |
| WALDORF ASTORIA PARK CITY | WEAR PINK IN ITALY | TRAVIS BALDUS & PAIGE COURTNEY |
| WASATCH BREW PUB | PINEAPPLE JALAPENO MARGARITA | No specific bartender |
| SHABU | WATERMELON CUCUMBER MOJITO | IAN GEORGE |
Vote for Your Top Cocktail Pick Online Through August 31, 2020
Looking to cast your vote for Park City's top cocktail? It's easy! Visit your favorite bars and restaurants from the list above, sip their libations, and vote!
Voting takes place online at www.parkcityrestaurants.com and ends on August 31, 2020. Park City area restaurants follow all public safety guidelines to ensure their guests are safe, so don't forget your mask before heading out for your cocktail adventure! If our Summer Cocktail Contest has you in the mood for even more great drinks and savory eats, visit our website and search for events and cuisine for more summer fun options.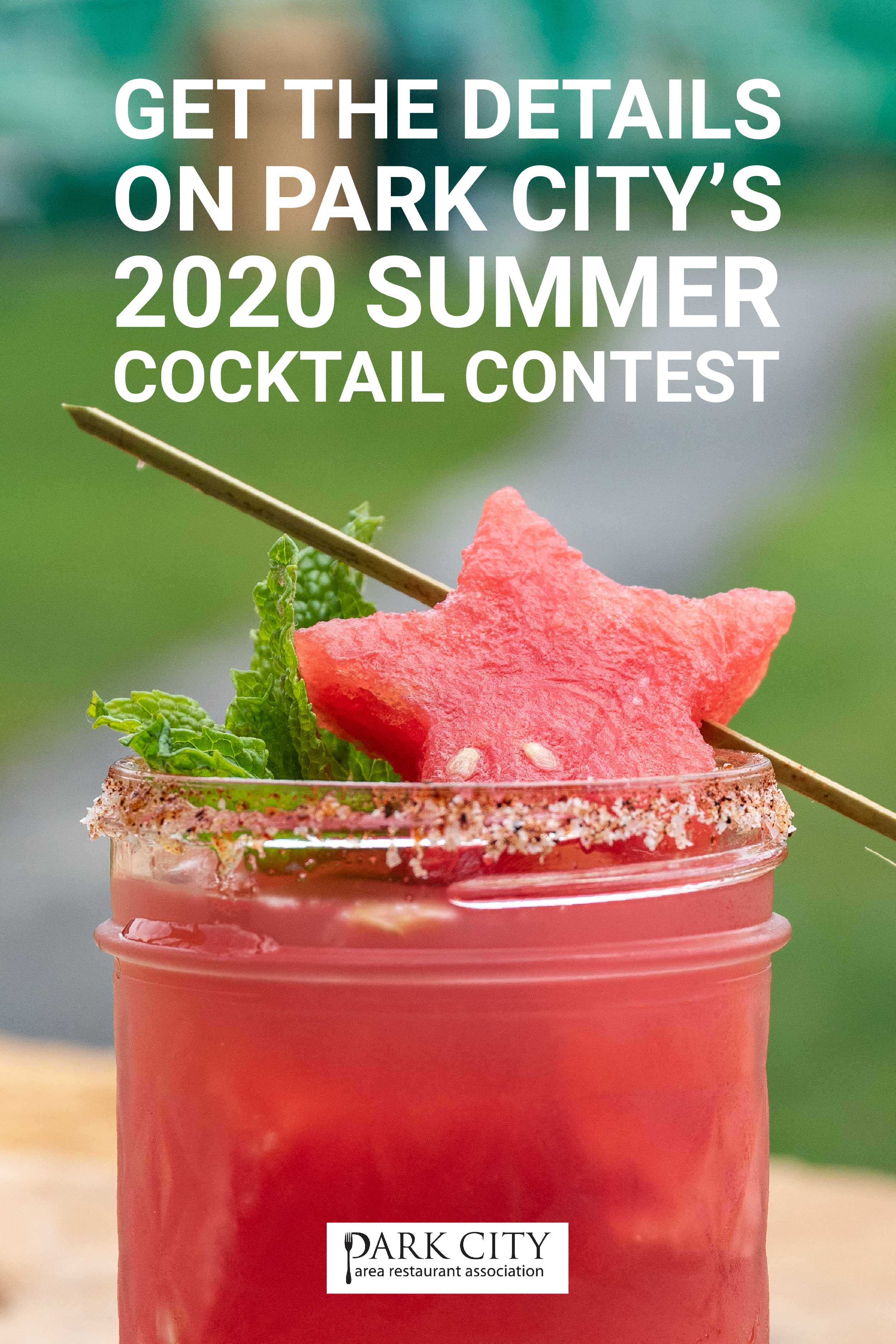 Pin me!