HIGH WEST TOASTS EXCLUSIVE UTAH RELEASE OF 2021 BOURYE®
High West Distillery & Saloon, Utah's first legal distillery since 1870, unveils the 2021 limited run of Bourye®, a unique and premium blend of rich bourbon and rye whiskeys. Given that it is such a rarity to spot the elusive Bourye® whiskey, High West will honor this year's exclusive Utah-only release with four days of Après Adventure happenings beginning on Thursday, January 28. The world-class spirit will be available at High West General Stores and Utah state liquor stores in February.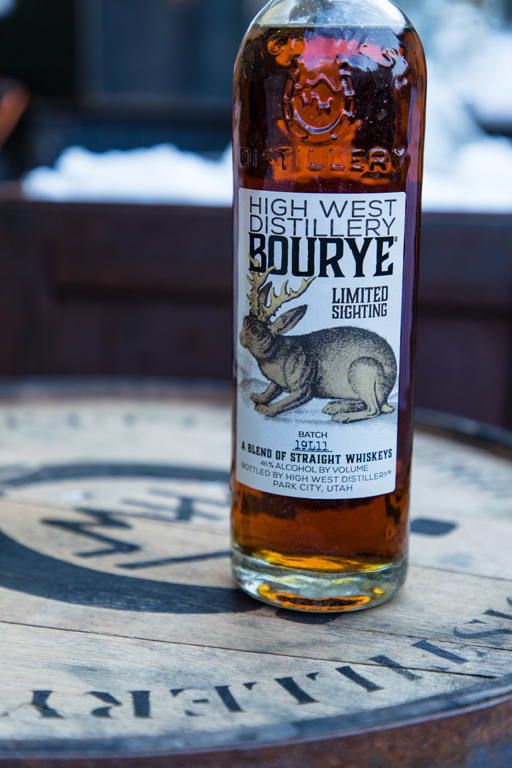 "High West's annual Bourye® blend is a whiskey lover's favorite, and casual sippers embrace the unique rendition of the spirit every year," High West Master Distiller Brendan Coyle said. "This year's label is particularly special for our locals and visitors alike, as it will only be available in the state of Utah."
A blend of straight bourbon and rye whiskeys aged a minimum of 10 years, this year's Bourye® reveals notes of sweet caramel, vanilla, praline, Butterfinger® filling, brown butter iced cupcakes, dark chocolate, subtle pineapple juice, and mahogany. Revel in complex flavors of ripe plum, dried peach, raisin rice pudding, cinnamon streusel, and black pepper, and savor lasting touches of lingering spice, a handful of mixed dried fruit, and dark chocolate toffee.
Guests can celebrate this year's Bourye® during High West's Après Adventure days from Thursday, Jan. 28 – Sunday, Jan. 31, at High West Saloon in Park City and the Distillery in Wanship. Each day will feature a unique giveaway along with a special skier's lunch and craft cocktail.
High West Bourye® will only be available in Utah State liquor stores in February. The spirit can be purchased at High West General Store in Old Town Park City, High West Distillery on Blue Sky Ranch in Wanship, Utah, or state liquor stores for $79.99 per bottle.