HIGH WEST TOASTS WINTER OLYMPICS WITH LIMITED RELEASE OF 2022 BOURYE®
High West Distillery & Saloon introduces the 2022 Bourye, a premium blend of rich bourbon and rye whiskeys. High West will celebrate this year's exclusive Utah-only release with festivities at High West Saloon and The Refectory when the world-class spirit is released on Thursday, Feb. 3. Additionally, High West is partnering with US Ski and Snowboard for Olympics watch parties on Friday, Feb. 4 and Saturday, Feb. 5. Fans can toast the latest Bourye® from a satellite bar on the patio with a DJ while cheering on Team USA.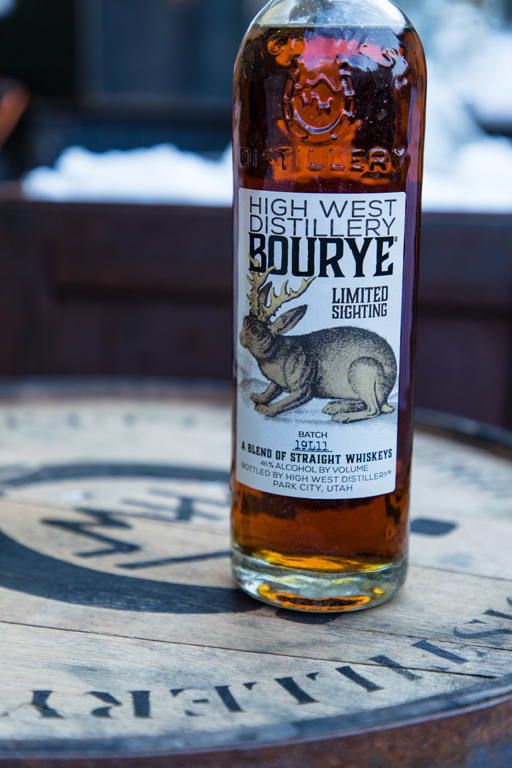 "High West's annual Bourye release is a beloved tradition to be enjoyed by whiskey connoisseurs and novices alike," High West Master Distiller Brendan Coyle said. "This year's label release lands just ahead of the 2022 Olympic Games, and we are excited to celebrate the 20th anniversary of Utah's Olympic legacy with whiskey in hand."
A blend of straight bourbon and rye whiskeys aged a minimum of 10 years, this year's Bourye is the first to feature High West Distillery rye. To the nose, the spirit reveals scents of Bosc pear reduction, vanilla bean, toasted pecans, English toffee, orange blossom, sandalwood, and pencil shavings. Consumers will experience a variety of tasting notes such as blood orange, salted caramel apple pie, orange crème anglaise drizzled over dark chocolate ginger cake, and dark roast coffee.
Bottles of High West Bourye, donned with a commemorative wooden hangtag, will also be available throughout all of Utah. The spirit can be purchased at High West General Store in Old Town Park City, High West Distillery on Blue Sky Ranch in Wanship, or state liquor stores for $79.99 per bottle.