NEW MOBILE APP!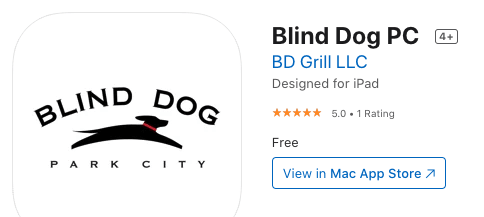 Now you can order carryout or curbside quickly and easily using the Blind Dog PC App for iPhone & iPad. It remembers your last orders and payment details so Blind Dog is literally at the end of your fingertips. Dinner is all but done!
From the Apple App Store now and start ordering straight away! It's that easy!
Stay tuned for delivery options coming soon!