Park City Valentine's Day Dining Options You'll Fall in Love With
Want to celebrate your special someone this Valentine's Day? Whether you want to dine out in a romantic atmosphere or stay home cuddled up with your loved one, you'll find a cuisine to fit the mood. Celebrate the year's most romantic holiday with an unforgettable meal from one of Park City's best restaurants. These enticing restaurants will captivate the senses and dazzle your palate.
Best Romantic Restaurants in Park City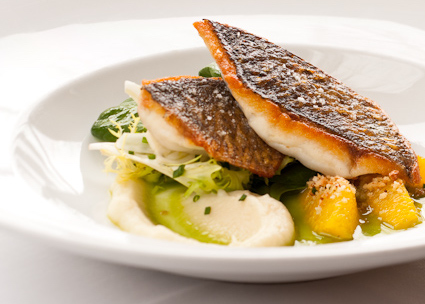 Impress your loved one with a romantic dinner this year. Whether you are looking for a socially distanced intimate night out or a luxurious dinner at home, we'll show you where to eat on Valentine's Day in Park City. Planning on dining in? Don't forget to make reservations in advance to secure your table.
Grappa: Nothing says amore quite like an exquisite Italian meal in a rustic farmhouse. If you are looking to dine-in this Valentine's Day safely, Grappa delivers on romantic atmosphere, fine-dining attention to detail, and decadent menu offerings.
For starters, splurge on the lobster ravioli with trumpet mushroom ($18) or share a bubbling pot of three-cheese fondue ($22). Grappa's famous grape and gorgonzola salad ($14) and their scallop risotto ($52) are sure to impress. Don't forget to finish the evening with a slice of creamy tiramisu ($10).
Reservations: online
Curbside pickup available
Glitretind & Troll Hallen Lounge at Stein Eriksen Lodge: Want to up your 2021 Valentine's Day game? Whisk your loved one to the mountain for views of a stunning winter landscape and contemporary Alpine cuisine. Kick off the evening with seasonal cocktails, fireside, at Troll Hallen Lounge. For dinner, head to Glitretind for mountain vibes and unparalleled eats. Looking for dinner with wow-factor? Order the lobster and caviar soup ($18) for a first course. Their bison Wellington ($51) and Muscovy duck ($48) are exquisite entrees that are sure to satisfy.
Glitretind reservations: 435-645-6455 and online
Troll Hallen Lounge reservations: 435-645-6455 and online
Dine-in service only
The Edge Steakhouse: This modern steakhouse has received countless accolades! Named one of the top 12 steakhouses in the country by Forbes magazine, The Edge promises gourmet fare with a cosmopolitan flair. Their menu highlights seasonal ingredients and organic, local produce. For an extraordinary experience, take advantage of their tasting menu ($65 per person) and let their expert chef spoil you with the best the restaurant has to offer. If you are looking to have an impressive steak dinner in the comfort of your home, their menu is available for takeout.
Reservations: 435-655-2260 and online
Takeout available
Firewood On Main: Heat up your Valentine's night with Chef John Murcko's woodfired menu. An homage to all things toasted and grilled, most items are cooked over an open flame. The result is smoky, primal, and mind-blowing. Firewood prides itself on partnering with local farmers for all their ingredients, so their offerings change often. Recent standouts have been their smoked trout toast with maple bacon, cinnamon beets and rack of lamb.
Reservations: 435-252-9900 and online
Curbside pickup and takeout available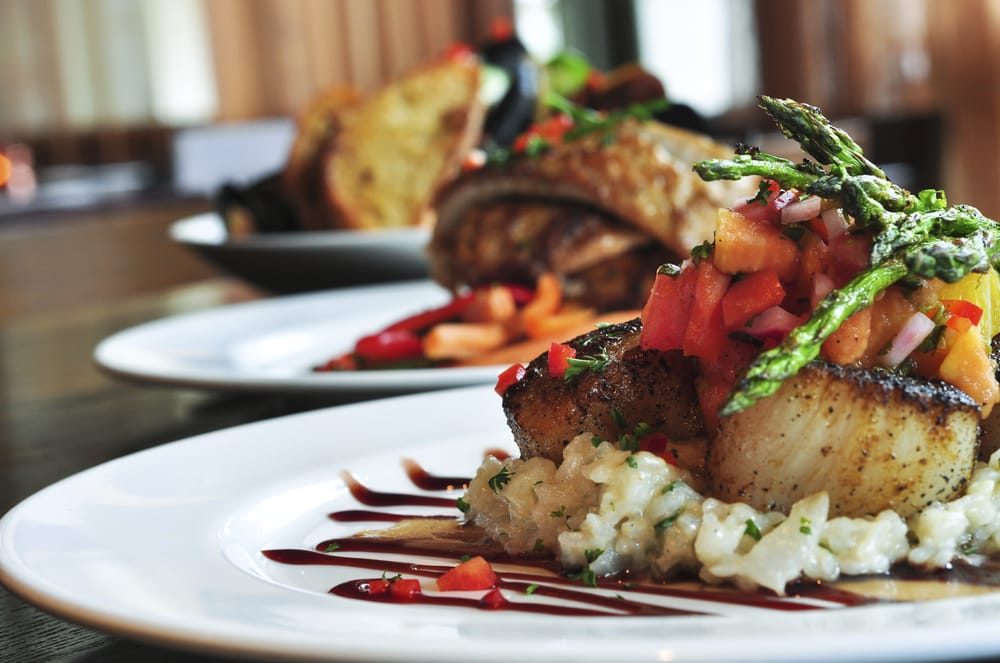 Powder at Waldorf Astoria: Powder is known for its elegance at a high elevation. Offering scenic views and chic cuisine, Powder is perfect for a romantic escape. Chef Hermann Schaefer has gone all out to create an unforgettable meal this Valentine's Day.
His prix fixe menu ($120 per person) starts with your choice of his most beloved dishes: oysters accompanied by blood orange caviar and blackberry mignonette, cauliflower velouté, and Wagyu bavette tataki. For mains, choose from grilled California quail, Atlantic halibut, house made tagliatelle, and filet mignon. What's more? How about a champagne toast between appetizer and entree courses, finished with an airy passion fruit mousse for dessert.
Reservations: online
Dine-in service only
Ghidotti's: Treat your sweetheart to a classic Italian feast. Ghidotti's menu is rich with old world flavor created with modern cooking techniques. For appetizers, you'll find everything from traditional beef carpaccio ($16) to calamari ($15) to house made meatballs ($12). Their pappardelle Bolognese ($24) featuring hand-cut pasta and rich ragu, is a must-order. You can also make the most of a romantic night in with their takeaway dinner package. It serves 2 to 4 people and showcases some of their most beloved dishes.
Reservations: 435-658-0669 and online
Curbside pickup and takeout available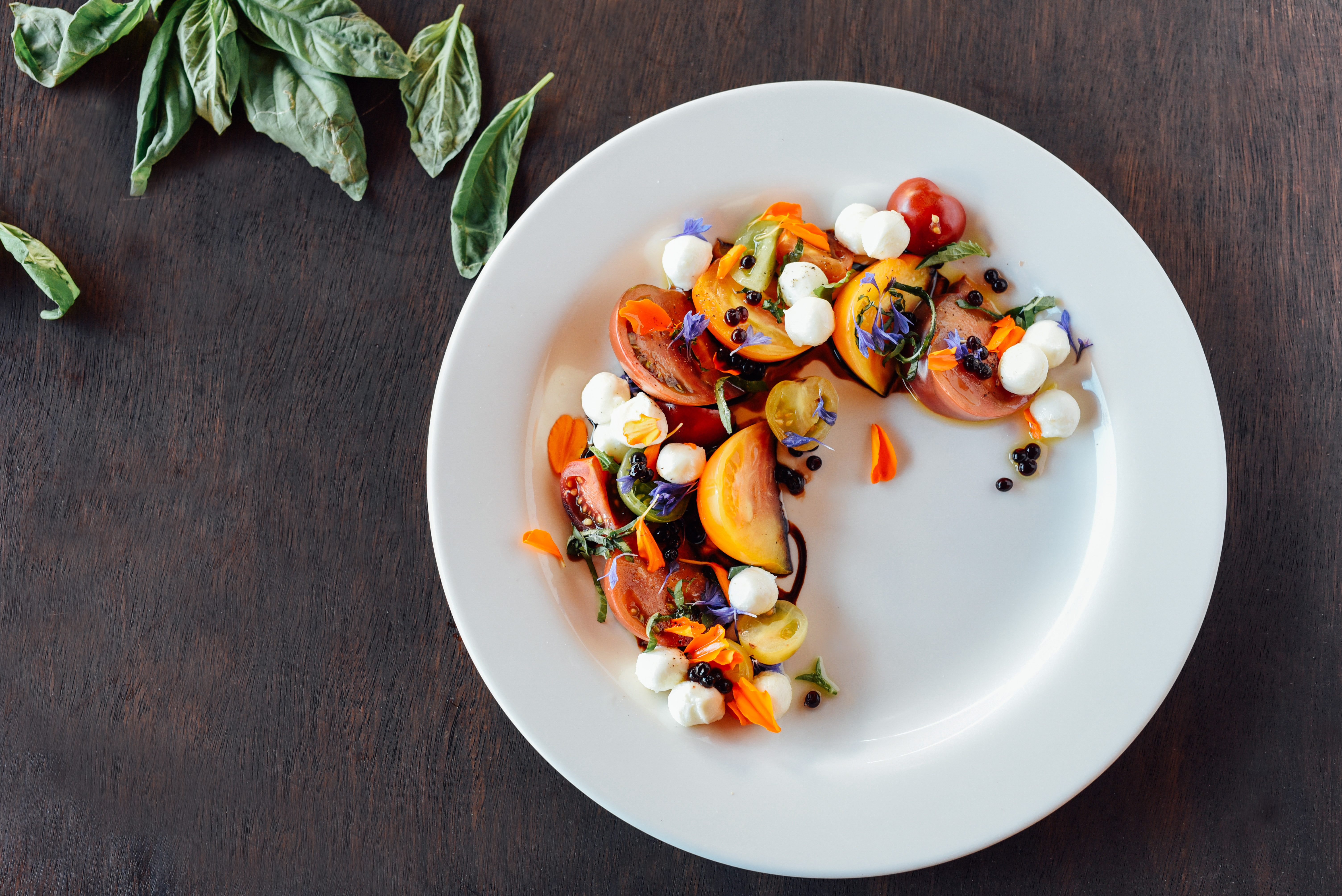 Deer Valley Grocery~Café: Satisfy your sweetheart's sweet tooth with unparalleled desserts from Deer Valley Bakery. No matter where you decide to eat for dinner, you can still have a romantic dessert at home. Deer Valley's to-go offerings include a six-inch moist red velvet cake ($35), classic chocolate-covered strawberries and macarons ($12), and adorable heart-shaped sugar cookies.
Pre-order: online
Pre-orders must be placed before 5 p.m. on Thursday, February 11.
Pickup at the Deer Valley Grocery~Café on February 14, 2021, before 3:30 p.m.
Hearth and Hill: For a hip Valentine's dinner, you can take advantage of all weekend long, head to the popular Hearth and Hill. This Park City favorite will be creating dine-in specialty dishes inspired by the romantic holiday. In addition to their eclectic menu, you'll find bay scallops served with chestnut mushrooms and Jimmy Red grits ($19). Perfect for sharing with your loved one. For a feastable entree, order their beef tenderloin with chive whipped potato and rich red wine reduction ($40).
Looking to stay in this Valentine's Day? Hearth and Hill will be offering a decadent takeout special for two ($150), featuring shrimp cocktail, smoked trout and beet salad, beef tenderloin, and luscious chocolate cake.
Reservations: 435-200-8840 and online
Takeout available
Celebrate Valentine's Day With a Special Toast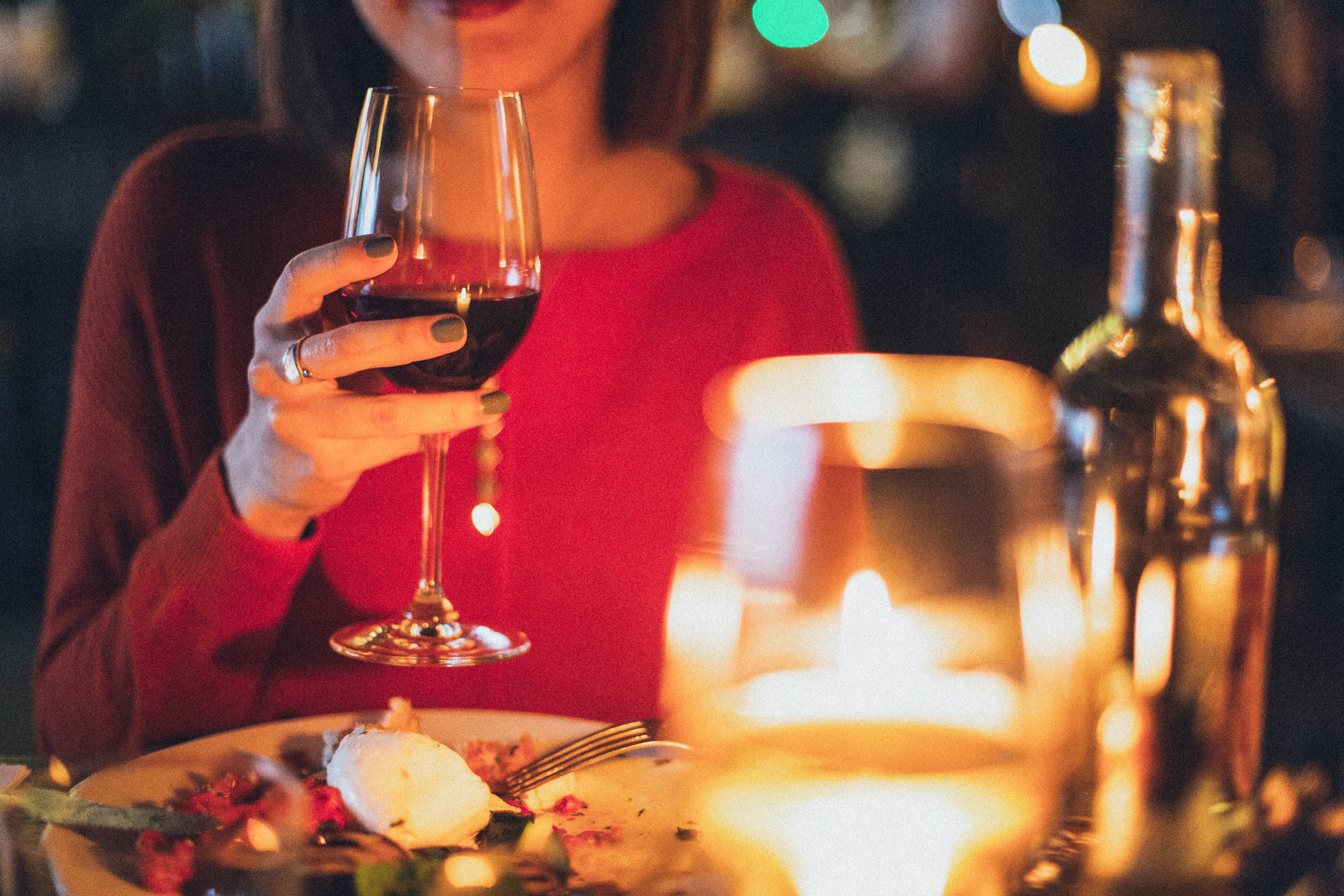 The Alpine Pie Bar will be serving up a series of festive pink cocktails featuring Alpine Distilling's Lily Lake Gin. While supplies last, they are offering their Gin Aroma game and a bottle of Lily Lake gin out of both their retail spaces at a special bundle price. You'll fall in love with these award-winning and locally distilled flavors! They also offer dine-in service with social distancing, so you can enjoy a delicious cocktail along with a selection of fine pies and cheeses.
Park City's bar service Top Shelf Services and home of "The Bartenders Box" has collaborated with Ritual Chocolate and Harvest Moon Events to create a unique Valentine's Day experience.
The Valentine's Day Box features a sampling of three cocktails, which include the Citrus Cranberry Mimosa and Raspenglow and Spiced Old Fashioned, each of which is uniquely paired with a special selection of Ritual Chocolate Bars. Visit TheBartendersBox.com to get all the details and place your order.
Get Details About the Best Restaurants in Park City for Valentine's Day
From intimate mountain eats to delectable dinners at home, our area restaurants can help you celebrate your main squeeze in style. Searching for even more Park City cuisine? Visit our website and to discover additional romantic spots and Valentine's Day events.