Scenic Drives & Sensational Eats in Park City
Scenic Drives in Park City with Must-Visit Restaurants
While there are many
scenic drives
that all offer unique glimpses of Park City and the surrounding area, we picked our top three below. Not only do these routes showcase the best of our terrain, they also have some excellent eateries to enjoy as part of the trip.
1. Bridal Veil Falls Trail
Distance from Park City: 38 miles, 1.4 mile hiking trail

Bridal Veil Falls is a majestic 607 foot waterfall that cascades down rocky cliffs. Enjoy a scenic drive to Provo Canyon, where you can catch a glimpse of the incredible falls. Bridal Veil Falls trail is near the canyon's mouth and lets you explore the terrain on foot and get a closer view of the waterfall itself. The trail is accessible for all skills levels and makes for an idyllic summer experience. Pack a picnic and make a day of it!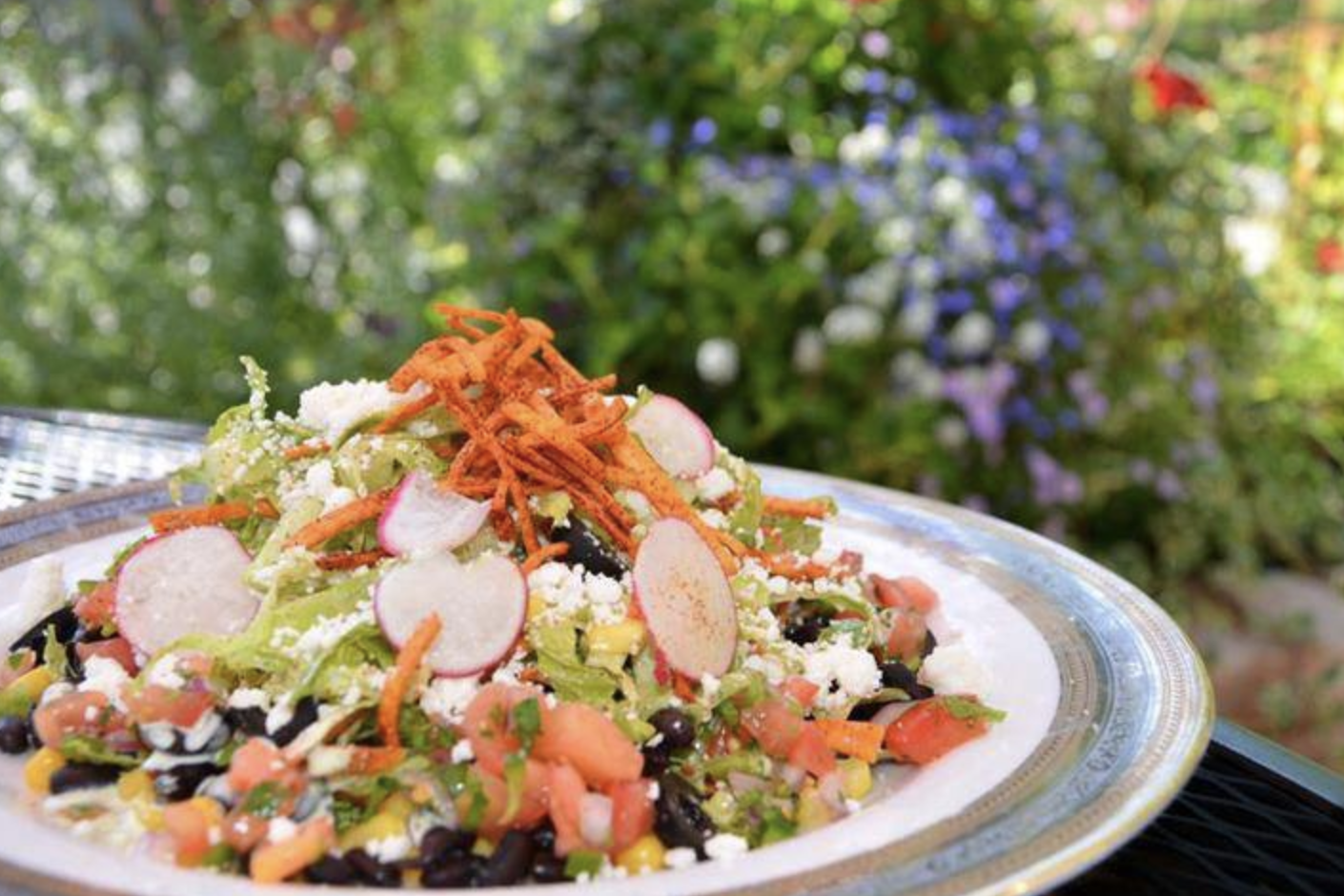 Best Eats for Bridal Veil Falls Trail:
Windy Ridge Cafe: On your way out to Bridal Veil Falls, swing by Windy Ridge Cafe, one of our favorite takeout restaurants in Park City. They offer scrumptious breakfast or lunch to-go. We recommend their breakfast sandwich with fluffy eggs from Bill White Farms or their turkey, bacon, and avocado sandwich featuring homemade bread for easy-to-eat picnic food.

Bangkok Thai on Main: After a day of taking in the canyon sights, enjoy an authentic Thai meal in downtown Park City. Bangkok Thai on Main's menu bursts with classic dishes like papaya salad and pad thai. It also offers innovative creations like the refreshing summer lobster fruit roll and roasted duck in lychee red curry.
2. Wolf Creek Highway Pass
Distance from Park City: 38 miles

Wolf Creek Highway Pass offers a gorgeous drive with plenty of Instagrammable moments. You'll wind your way through Woodland into the breathtaking Uinta-Wasatch-Cache National Forest before reaching the top of Wolf Creek Pass. Along the way, you'll discover wildflower-laden meadows and spectacular views of Uinta and Wasatch Mountain Ranges and Mount Timpanogos. There are plenty of pullouts, so you can take full advantage of the stunning landscape.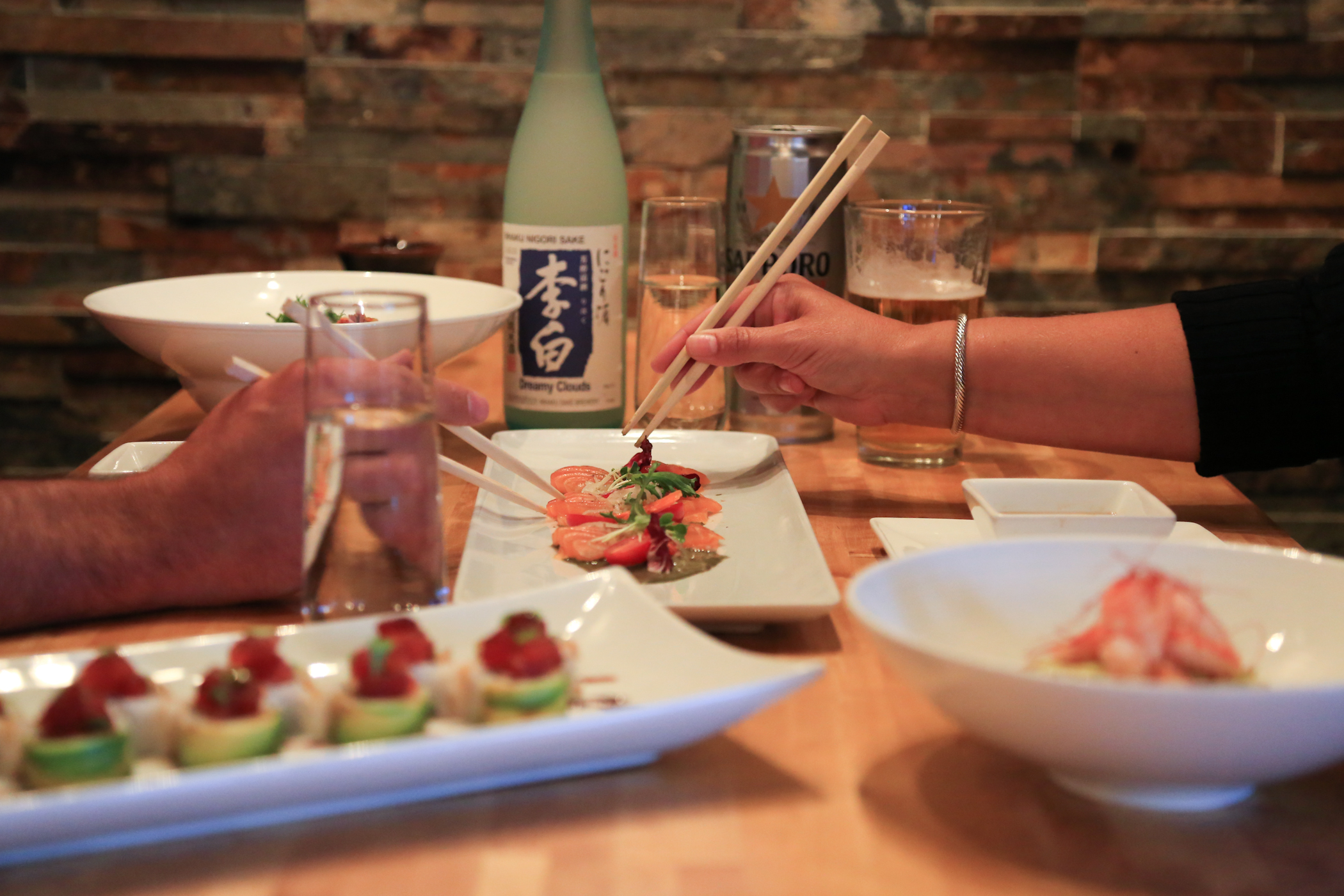 Best Eats for Wolf Creek Highway Pass:
Yuki Yama: If your leisurely drive through nature has you craving a minimalist atmosphere and woodsy decor for a dinner spot, Yuki Yama is for you. Its menu is an enticing blend of Japanese and Korean cuisine; its interior is artful and serene. Enjoy a bowl of their delicate ramen, or dine on fresh sushi. P.S. Their sake list is legendary!
Butcher's Chop House & Bar: Looking for more outdoor time while feasting on hearty Park City cuisine? Butcher's Chop House & Bar boasts one of the best patio dining options in Park City. Stop by for a cocktail and the lobster nacho appetizer and enjoy Main St. sights while you dine. Stay for dinner and treat yourself to a prime steak or fresh catch of the day.
3. Guardsman Pass
Distance from Park City: 15 miles

For a quick but unforgettable excursion, take a drive along Guardsman Pass. You'll traverse through the impressive Deer Valley Resort, cruise along sprawling meadows filled with native flowers, and arrive at Guardsman Pass summit. The best part of this little trip? It's only 15 miles round trip from downtown to the peak!
Best Eats for Guardsman Pass:
Fuego Bistro and Pizzeria: Before heading out on your scenic drive, take the whole family out for pizza! Fuego Bistro and Pizzeria makes some killer pies that are sure to satisfy. If you prefer to enjoy lunch on the road, their sandwich menu has some unbelievable Italian classics like their meatball sandwich and roasted caprese that travel well.
Handle: On your way back, plan on dinner at the ever-popular Handle. Their menu revolves around fresh, seasonal ingredients, so no matter what you order, it's bound to be an exceptional representation of our region's cuisine. Their menu rotates frequently, so we don't always know what they are planning, but there is one item that is always a guarantee: General Tso's cauliflower. Trust us, it's beyond addictive, and Handle is famous for it.
Searching for More of the Best Restaurants in Park City?
Park City is home to a wealth of fantastic restaurants that pair well with a day of exploring our area. Want to discover even more delicious dining options? Search our website to find even more restaurants and outdoor adventures!