The Best Takeout Food for Families in Park City
Spending quality time with the whole family is such a treat! Plus, enjoying food together can help strengthen familial bonds. What better way to come together and enjoy one another than with a memorable meal from Park City family restaurants?
Looking for fast takeout to bring along on a family picnic or curbside pickup to savor at home? We have you covered with some of the best takeout restaurants in Park City for your next family meal.
Family-Friendly Restaurants in Park City with Exceptional Takeout
Our mountain town is no stranger to fun and family dine-in restaurants for the kiddos. However, there is nothing quite like dinner with just the family either at home or out in nature. Finding the time to come together and break bread as a family can be difficult, but Park City restaurants make it easy with delectable meals to-go.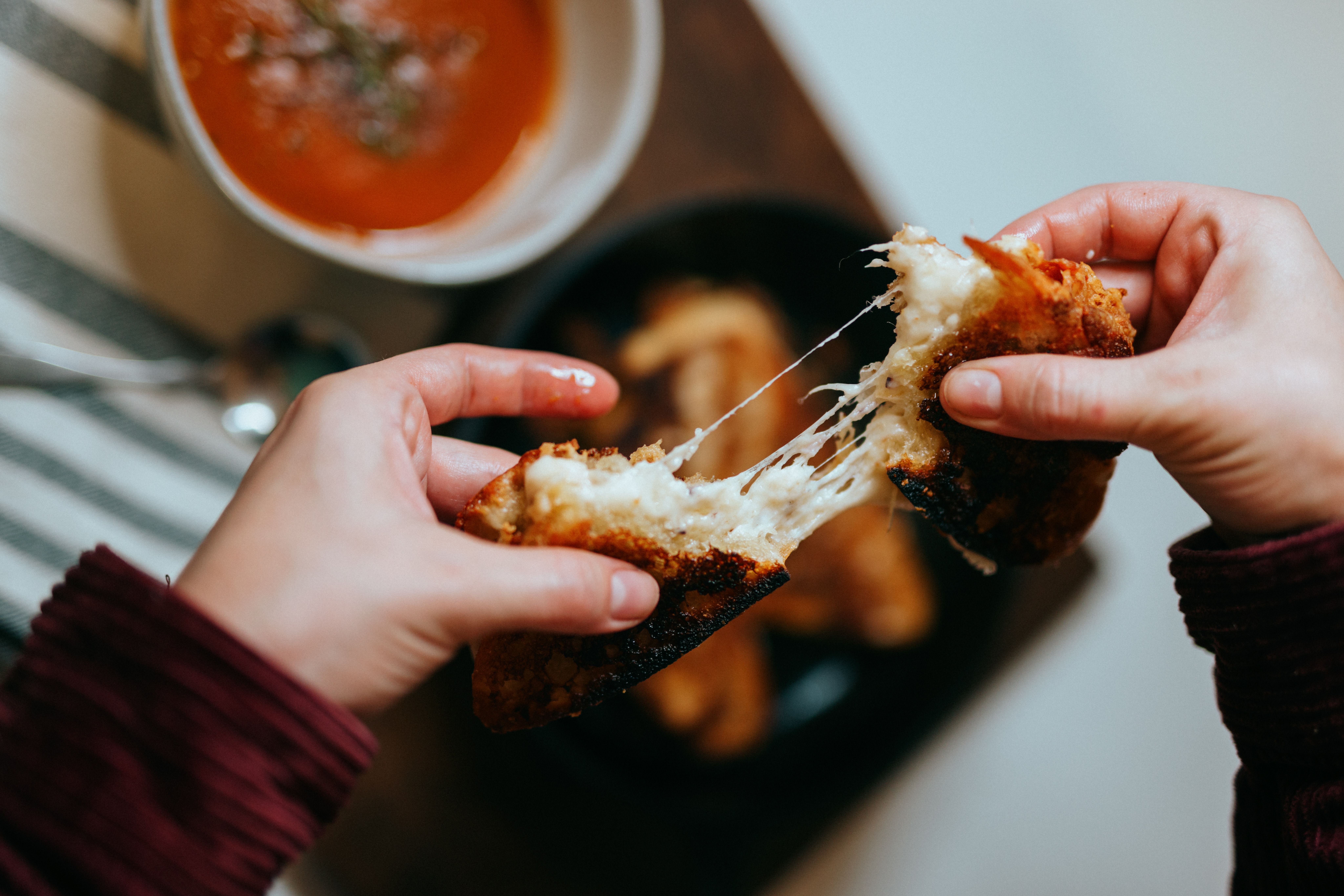 If you are searching for some delicious grub after an action-packed day at Woodward Park City, you are in luck! Their full-service restaurant, The Grind Cafe, offers dine-in options. Kids and parents alike love their giant burritos and awesome ahi tuna tacos. If you are looking to take your food on the road, simply order online and pick up your meal from Hive Cafeteria. Hive also has some other grab-and-go options available, so don't forget to check out their daily selections.
Windy Ridge Cafe is one of Park City's most beloved family-friendly restaurants. Known for creative takes on classic comfort food dishes, they serve breakfast, lunch, and dinner, all available for curbside pickup. Their most recent menu addition, family-style to-go dinners, are perfect for a hungry crew. Choose between mac and cheese, roasted turkey, or grilled salmon. Each entree serves four and comes with mixed greens and their addictive fresh-baked focaccia.
If your family is craving fun food with a wide variety of eats for takeout, Flanagan's is for you! Families love their traditional Irish fare like shepherd's pie, Irish beef stew, and corned beef and cabbage. On Thursdays, they offer prime rib dinners with all the fixings, including garlic mashed potatoes, seasonal vegetables, horseradish, and plenty of au jus! Don't forget to add an order (or two) of their to-die-for bread pudding.
This eclectic restaurant offers some of the best takeout for hard-to-please eaters. In the mood for burgers? Hearth and Hill has them. Looking for Japanese small bites? Yep, those too. Roasted chicken, fish tacos, kids' menu? Check, check, and check! Seriously, no matter what your family is in the mood for, Hearth and Hill probably has it and makes it perfectly. Oh, and did we forget to mention they also offer family-style meals to go, too? Choose from favorites like fajitas, orange chicken, vegetable lasagna, and more!
Who doesn't love family pizza night? You get to throw on a couple of movies, cozy up on the couch, and chow down on some stellar pizza. At Red Banjo Pizza Parlour, not only do they toss some of the best pies in Park City, they've made curbside pick up a breeze! If you don't feel like leaving the house, no worries! Red Banjo also offers delivery!
Speaking of not leaving the house, Rebekah's Kitchen prepares healthy family meals and delivers them directly to you weekly! It's like a meal kit subscription service, but made fresh in Park City by one of our premier caterers. Let chef Rebekah handle your dinners so you can devote more time to hanging with the family.
Where to Eat in Park City With Kids
Wanting even more Park City area establishments with family-friendly food options? Check out our website and search for kid-friendly restaurants and events.
Thank you for your patronage of Park City Restaurants! As we navigate reopening during challenging circumstances, we ask for your patience and understanding. We are doing our best to provide our customers with the high level of service and hospitality they have come to expect.
Your safety is also our priority! We kindly ask that diners comply with the latest mask mandates.