Treat Mom to Mother's Day Brunch & Dining in Park City
Mark your calendars! On May 9th, we celebrate the women in our lives that do so much for us - Moms! Are you looking to dote on mom for this special holiday and need top tips? We share Mother's Day restaurants in Park City that will not fail to impress.
The Best Mother's Day Brunch Ideas in Park City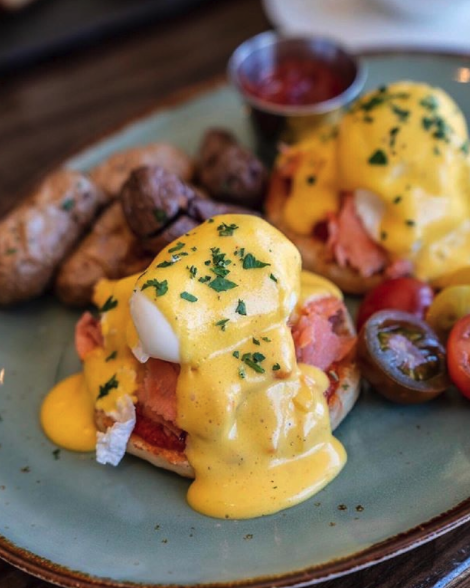 From award-winning restaurants with a view to Main Street hotspots, plenty of fantastic Park City restaurants are open on Mother's Day in 2021. So, take mom out for a day of dining and fun, or bring the party home with excellent to-go options! No matter what you decide, our town's eateries make it easy to show mom how much she means to the family.
Escala Provisions Company Restaurant & Bar: What better way to celebrate mom than with an exquisite brunch at Escala Provisions? Dine on their spectacular patio to experience gorgeous canyon settings and expertly prepared meals.
Satisfy your mom's sweet tooth with their to-die-for Vanilla Wafer-Crusted French Toast ($14), finished with caramel apple topping. The smoked salmon benedict ($20) is another must-try. The eggs are perfectly poached, and the hollandaise is lemony and luxurious.
Maximize Mom's Day: Want to treat mom to an outdoor adventure and surprise her with delectable eats? You can grab delicious Mother's Day eats from Escala Provisions Market and treat your mom to a picnic on the trails. Their buttery croissant sandwich ($14) with gooey swiss cheese, turkey sausage, and scrambled eggs makes for a deluxe breakfast. For a taste of the Southwest, try their breakfast wrap ($14) filled with Escala's house made chorizo.
The Eating Establishment: For a classic, Park City Mother's Day dining experience, look no further than The Eating Establishment. This down-home eatery serves up brunch staples with contemporary twists. Enjoy impressive cocktails and a menu complete with everything from omelets to eggs benedict and innovative scrambles. Their farfalle and egg scramble ($14) combines fluffy eggs, al dente pasta, spinach, bacon, and their famous Frody's sweet sausage. It's a true one-of-a-kind breakfast entree, perfect for a one-of-a-kind mom. The Eating Establishment serves breakfast all day, so you can let mom sleep in and still do breakfast as a late lunch!
Maximize Mom's Day: After a leisurely brunch, treat mom to a day of shopping on Historic Main Street. Browse quaint boutiques, explore art galleries, or immerse the whole family in some history at the Park City Museum.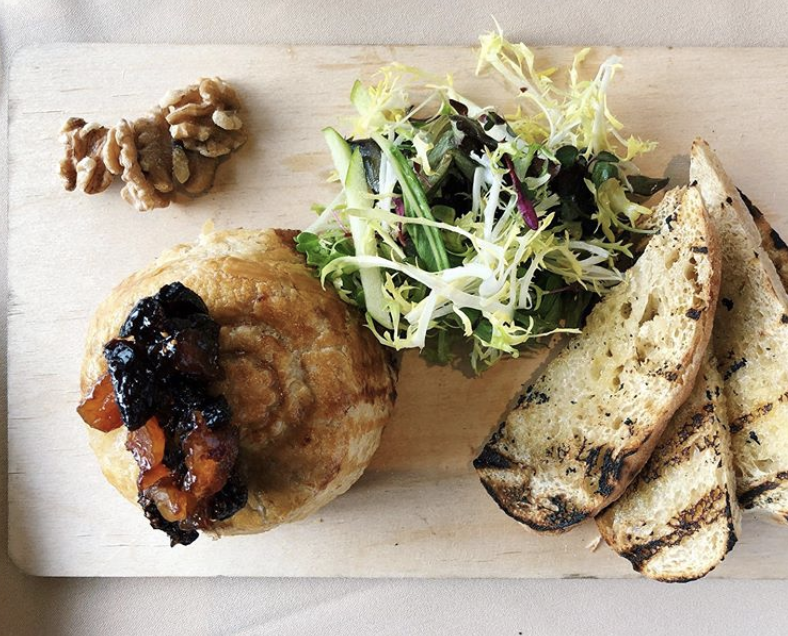 Courchevel Bistro: Pamper mom with a decadent dinner at the stylish Courchevel Bistro. Their French-inspired menu boasts such old world favorites, such as Trout Almondine ($33), Chicken Poulette Rouge ($35), and Arctic Char Bouillabaisse ($39). Wine Spectator recently honored Courchevel Bistro with the impressive 2020 Award of Excellence. So, don't forget to order a bottle of wine from their well-curated list.
Maximize Mom's Day: Before dinner, surprise mom with a lavish spa day on the mountain at Spa Montage. Let her relax and unwind with their signature Alpine Body Massage or the restorative Mountain Stone Massage. Their full spa menu also offers soothing facials, body treatments, and more!
LUNA's Kitchen: Who says you have to leave the house to spoil mom this Mother's Day? Instead, wow your matriarch with a luxuriant, organic breakfast in bed. LUNA's Kitchen puts together scrumptious and wholesome meals that can be easily picked-up curbside or delivered directly to your door!
Grab one of their sought-after whole quiches ($45) and the assorted bakery box ($28) featuring six of their best sweet treats. For something truly special, put together a breakfast snack-plate of your own. Choose from mini-egg bites ($3.50), individual frittatas ($4), macarons ($3), and more!
Maximize Mom's Day: Why not celebrate mom all week long? LUNA's Kitchen also offers family-style meals to-go, so you can stock your fridge and freezer and have dinner covered for the week!
Hearth and Hill: This Park City brunch staple is going all out this Mother's Day! Treat mom to a prix fixe brunch with exquisite dishes. In this menu you'll find tender beef sliders, horseradish-crusted salmon, savory quiche, streusel chocolate mousse cake, and more for $190. Hearth and Hill will also be offering add-ons, including their famous cheddar biscuits ($8 for ½ dozen) and truffle mac and cheese ($12). Their specialty menu will be available for carryout, curbside pickup, and dine-in from 10:00 am to 8:00 pm.
Maximize Mom's Day: Explore the great outdoors on horseback this Mother's Day. Enjoy stunning trails, a little sun, and an unforgettable day, with a horseback riding adventure.
Riverhorse on Main: Treat mom to a uniquely delicious dining experience on Mother's Day! Enjoy an all you can eat brunch, tapas style. Relax at your table and order from numerous shared bite sized options. There will be a full bar with homemade Bloody Mary options, both alcoholic and non-alcoholic, as well as champagne and fresh squeezed juices. Menu is priced at $80 per person years 13 and older and $65 per person years 6 to 12.View available dining times and reserve your table today!
Celebrate Mother's Day 2021 in Park City
Show mom how much you love her this Mother's Day with epicurean delights from Park City's top restaurants. Whether you are looking to treat mom to an extravagant dinner, a casual brunch, or somewhere in between, there is something for anyone wanting to celebrate mom this Mother's Day.
Looking for even more great Mom's Day spots and activities? Visit our website and search by cuisine to learn more.
Please note, although Summit County's mask mandate has been lifted, masks may still be required at Park City area restaurants beyond this date until further notice. We kindly ask that diners respect and comply with these requirements.