What to Know About Dine About 2020
Dine About Park City is back in 2020 for its 8th year in a row! Showcasing some of our best restaurants, Dine About is a culinary tour through our diverse foodie town. Whether this is your first Dine About experience or your 8th, we have four tips and updates to help you make the most out of our favorite food event.
We've worked hard to ensure that every guest has a fun and safe dining experience, so restaurants are offering dine-in, take-out, and curbside pickup options at this year's Dine About. So, check out the facts below and take advantage of some of the best, affordable meals in Park City by some of our favorite restaurants!
1. Dine About Park City 2020 Details
Dine About Park City takes place from October 1 - October 18, 2020. Over the course of two culinary filled weeks, visitors and Parkites alike can dine their way through delicious eats at affordable prices.
This year, a variety of Park City restaurants are cooking up stunning dishes for lunch and dinner that will be offered on a special Dine About menu at affordable prices. This annual epicurean event is a perfect way to celebrate Park City's food scene and try something new! There are no tickets or coupons needed. All you need to do is ask for the Dine About menu when visiting your restaurant or call in your order. It can't get any easier to enjoy countless food options!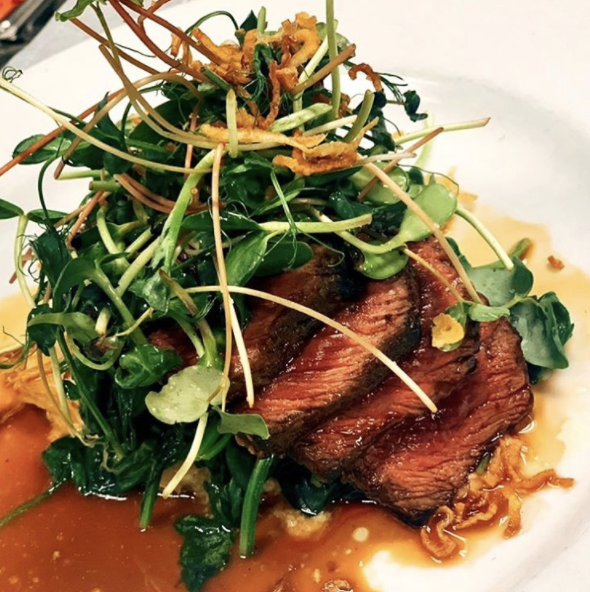 2. How to Visit Your Favorite Dine About Restaurants
In years past, Dine About Park City was an exclusively in-house dining event. Things are a little different in 2020. Since COVID-19 has affected the way people are choosing to visit their favorite establishments, Dine About 2020 restaurants now offer their guests a variety of safe ways to enjoy the festive experience. All participating restaurants are offering at least one of the following dining options:
Curbside Pick-up

Traditional Take-out

In-house dining
This means you can take advantage of great meals at fantastic prices that work best for you and your wallet!
3. Park City Dine About 2020 Restaurant Line-Up
Every year we are excited to announce the participating Dine About restaurants, and 2020 is no exception! From Park City's best Mexican food to regional cuisine and everything in between, each of the establishments speaks to our diverse food scene through plates you'll love.
Create your must-visit list early and make your in-house reservations soon! With the affordable price tag of $10-$15 per person for a two-course lunch and $20-$40 per person for a three-course dinner, spots are expected to fill up fast! So, what restaurants are serving plates at Park City's Dine About 2020 event? Let's find out!
Dine About 2020 Restaurants:

Billy Blanco's: $10 lunch menu.
Blind Dog: $40 dinner menu.
Chimayo: $40 dinner menu.
Element Kitchen & Bakery: $15 lunch menu.
Estes Pizza: $10 lunch menu, $40 dinner. Curbside options available.
Flanagan's on Main: $20 dinner menu.
Ghidotti's: $40 dinner menu.
The Goldener Hirsch Inn: TBA.
Grappa: $40 dinner menu.
Park City Provisions by Riverhorse: $15 lunch menu. Curbside options available.
Purple Sage: $40 dinner menu.
Riverhorse on Main: $40 dinner menu.
Shabu: $40 dinner menu. Curbside options available.
Squatters: $10 lunch menu, $20 dinner menu.
Sushi Blue: $10 lunch menu.
Versante: $20 dinner menu.
Wahso: $40 dinner menu.
Wasatch Brew Pub: $10 lunch menu, $20 dinner menu.
Windy Ridge Café: $20 dinner menu.
4. Maximize Your Dine About Experience
Dine About Park City is all about fun, food, and exploring our town's unique culinary scene. To make the most out of your epicurean adventure, be sure to visit your favorite joints, but don't forget to try out new-to-you spots.
Dine About only comes around once a year and lets you try a variety of restaurants without breaking the bank. Check out a romantic restaurant for a perfect date night, plan a meal out with the family, or even treat yourself to a low-key lunch. With lunches starting at $10 and dinners at $20, you can nosh your way through Park City multiple nights a week! Plus, Dine About 2020 allows you to support our vibrant restaurant community in a way you'll love.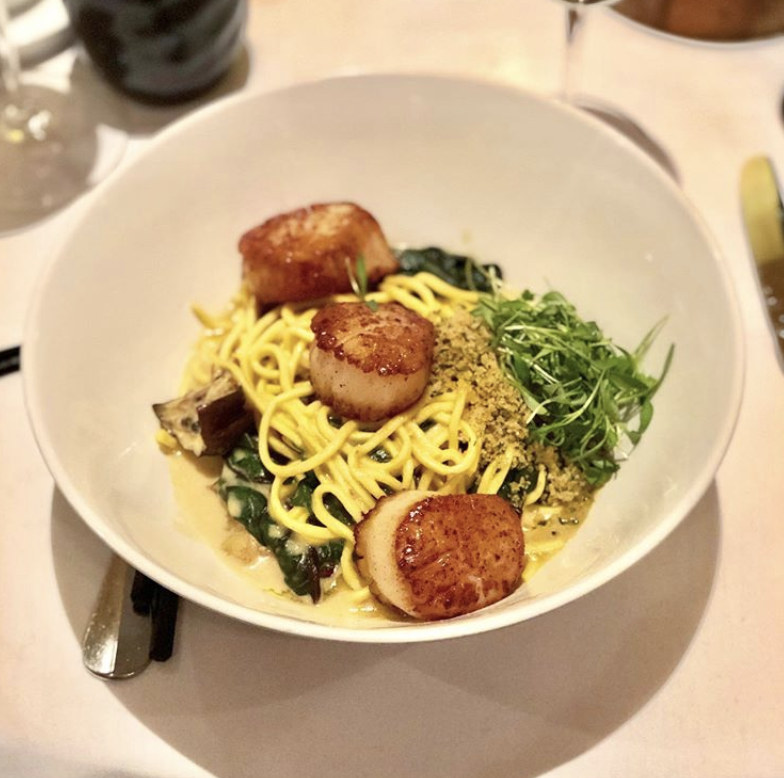 Discover More About Dine About 2020 in Park City
Want even more Dine About 2020 event details and restaurant information? Or are you looking for other Park City food-based events? Visit our website and search by cuisine type and events to learn more! Bon Appetit!