Where to Enjoy Thanksgiving Dinner in Park City 2021
America's favorite food-focused holiday is just around the corner! Whether you are planning a special meal at home with family and friends, looking for easy take-and-bake side dishes, or wanting to spend Thanksgiving at an award-winning restaurant, you are in luck! Park City restaurants have something spectacular for everyone, no matter how you plan to celebrate this Turkey Day.
Park City Thanksgiving Dining Options
From classic Thanksgiving day cravings to global flavors and delectable desserts, there are plenty of options to gobble up this holiday. With a cornucopia of offerings, it can be challenging to know where to go. That's why we cooked up this comprehensive list of all the best Thanksgiving dinners in Park City, as well as must-do events throughout the holiday weekend!
Restaurants Open On Thanksgiving for Dine-in and Takeout
Want an amazing dine-in experience? There are a wealth of Park City restaurants with beautiful views open this Thanksgiving. Whether you are searching for a classic meal or haute-cuisine with a holiday twist, you can't go wrong with our award-winning restaurants.
Enjoy a heap of turkey, mashed potatoes, stuffing, garlic green beans & candied yams with a choice of: pecan pie or pumpkin pie, in addition to our regular menu is also available. Adults - $55 | Children 12 & under - $38
Flanagan's Irish-focused menu goes full-on holiday this Thanksgiving. Enjoy a classic turkey dinner with all the trimmings, like homemade mashers, stuffing, green beans, and of course, plenty of brown gravy and cranberry sauce. The meal includes your choice of starter and pumpkin pie with vanilla ice cream for dessert.

Adults: $39 | Kids (under 12): $19
Limited seating! Make your reservations today: 435-649-8600
Our Holiday Menu comes with two proteins, any one salad, three sides of your choice and two desserts. All orders includ 1/2 quart of Cranberry Chutney, Cheddar Cheese Biscuits (6) and Bacon Jam.
$75 per person (minium of 4 per order, can add in increements of 2x). All feed served in disposible (aliuminum pans, for easy reheating in an oven) with instructions for serving. View Menu. Fletcher's Charcuterie Board offers locall cured meats and local cheeses, grilled artichokes, sauteed mushroom Fig Chutney, grilled bread with accompaniments. - feeds six.
Grub Steak gives you the best of both worlds for dine-in on Thanksgiving Day. Their full menu will be available for those looking for steaks, prime rib, lobster, and so much more! Plus, they will also feature a turkey dinner with traditional offerings made to perfection.

Adults: $40.75 | Kids (under 12): $20.75

Reserve your table today by booking online or calling 435-649-8060
Put an upscale spin on your conventional holiday meal with Courchevel Bistro's take on Turkey Day. Their dine-in, family-style dinner boasts an innovative salad with roasted pumpkin, candied walnuts, and pomegranate. Traditional turkey gets haute cuisine treatment with huckleberry compote, and a dessert comes in a trio of fall flavors.

Reservations encouraged: 435-572-4398
Prefer takeout or curbside pickup? Traditional Thanksgiving meals often take place around the family dining table. If you are looking to have the whole clan over for dinner, that doesn't mean you have to do all the work! Instead, grab unforgettable dishes from Park City restaurants featuring takeaway meals.
Let one of Park City's premier restaurants cook dinner for the whole family! Hearth and Hill will be preparing delectable dishes available for pick up, so all you have to do is grab your dinner and serve it up at home. Expect all the standards, like green beans, a juicy 12lb turkey, stuffing, and more! You can also add on some of Hearth and Hill's most iconic dishes like cheddar biscuits and their "Refuel Salad."

Dinner for 8: $295

Advance orders required: 435-200-8840
Pick up orders between 11:00 am and 3:00 pm November 25th
Thanksgiving desserts are a holiday must-have! This Thanksgiving Deer Valley Bakery will be making some of the best in Park City. They're offering classic pumpkin and apple pie, plus carrot cake, chocolate chip cookies, and much more for pick up.
Place orders by 3:30 pm on Sunday, November 21, 2021 by calling 435-645-6623

Pick up orders on Tuesday, November 23rd between 2:00 pm and 3:30 pm at Deer Valley Grocery Café
Round out your at-home holiday meal with creative, premade sides from Deer Valley Grocery Cafe. Stock up on their famous lemon-thyme sauce - a modern spin on turkey gravy. With other dishes like wild mushroom stuffing, roasted yams, and green bean au gratin, there's a delish side dish option for everyone at the table!
Place orders by 3:30 pm on Sunday, November 21, 2021: 435-615-2400

Pick up orders on Tuesday, November 23rd between 2:00 pm and 3:30 pm at Deer Valley Grocery Café
Looking for ready-made Thanksgiving favorites? Party platters, sides, and desserts - they're all available made fresh and delicious from LUNA's Kitchen! There are a variety of choices to delight any palate, from chef curated charcuterie and cheese platters and sage and apple stuffing to harvest salad and pumpkin cheesecake. View the full menu and place your order today.
You can also treat yourself and your guests by picking up items from LUNA's Black Friday Brunch Menu! Enjoy ready-made cinnamon rolls, quiche, and more.
Pick up will be available Wednesday, November 24th from 2:00 pm to 7:00 pm.
All foods will come with heating instructions.
One of the oldest, and most distinguished resturants in Park City is serving a Thanksgiving dinner for pick up this year, and you wont want to miss it! Visit their website to choose your pick up date, and menu options. All Thanksgiving menu items are à la carte and intended to serve 4 guests each, and come cold with heating instructions. Main dishes include a honey baked ham, roasted turkey and briased short ribs along with options of soups, casseroles and of course pies. View Menu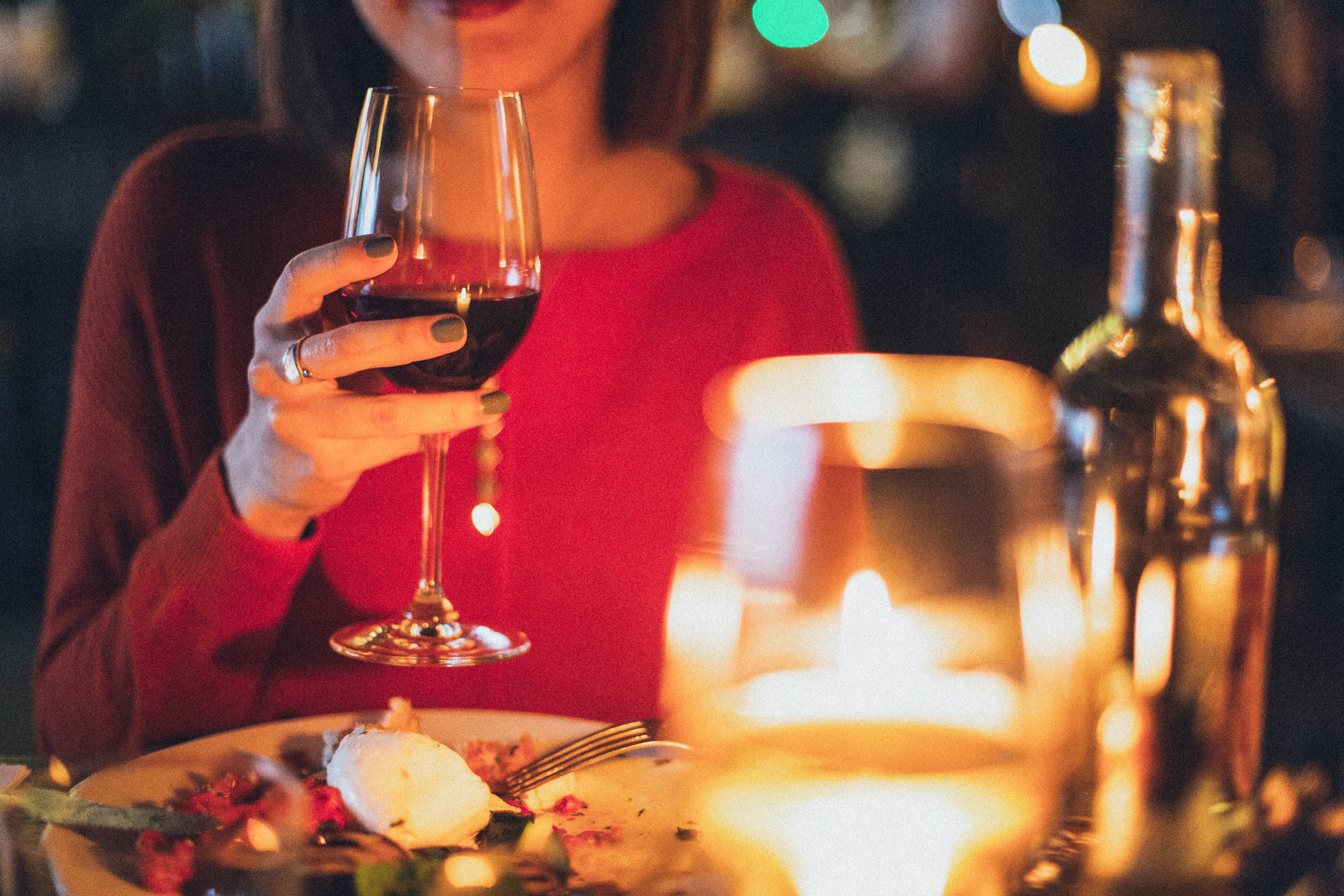 Thanksgiving Weekend Events in Park City, Utah
Take advantage of feasting and fun on Thanksgiving and all winter long! Below are just a few events the whole family can enjoy. Keep up-to-date on more local events in winter's favorite town by visiting VisitParkCity.com.
November 12th - 27th - Enjoy Dinner and a Show Downtown
The famed Egyptian Theater will once again be showcasing the Tony Award-winning musical, Spamalot! Parkites look so forward to the production every year; it's become practically synonymous with the holidays! Plus, you have a variety of exceptional eateries nearby.
November 19th (Conditions permitting) - Park City Mountain Opening Day Celebration
Conditions permitting, the 2021-2022 winter season will kick off with Park City Mountain's Opening Day celebration, scheduled for Friday, November 19th. The fun continues all winter long! One event we're looking forward to? The annual Snowfest festival. It takes place from mid-December through the New Year. Guests can enjoy music, base area activities, caroling, ice sculptures, and more.
November 25, 2021 - Historic Park City's Snow Globe Stroll
Beginning November 25th, you can find nine snow globe installations lining Historic Park City Main Street as part of the Historic Park City's inaugural "Snow Globe Stroll" event, which runs through January 5, 2022.
November 26, 2021 - Park City Mountain's Tree Lighting Ceremony
Stick around after Turkey Day and experience one of Park City Mountain's annual traditions - our festive tree lighting ceremony! This colorful display takes place Friday, November 26th.
November 27, 2021 - Small Business Saturday
Share the joy by supporting the local businesses you love in Park City! On Saturday, November 27th, we invite you to "shop small" at our many local businesses in Historic Park City. This event is a beloved tradition. Make a day of it and shop and dine to your heart's content!
December 4th - Park City Electric Light Parade on Main Street
Let there be light! Enjoy the magic of our annual Electric Light Parade. Not only will you be dazzled by the sparkle of our Historic Downtown, you can participate in the parade as well! Take in the sights and enjoy dinner at one of our award-winning restaurants. This event takes place on December 4th from 4pm to 6:30pm. Learn more.