Park City Award-winning Chef's Head to NYC
PCARA ANNOUNCES LOCAL CHEFS TO COOK AT JAMES BEARD FOUNDATION EVENTS IN NYC NEXT FALL
The Park City Restaurant Association (PCARA) will host premiere culinary experiences at the newest James Beard endeavor, Platform by the James Beard Foundation, and spotlight Park City's top chefs and award-winning spirit companies. Executive Chef Clement Gelas with Courchevel Bistro, Executive Chef Michael Showers with High West Distillery, Chef Carlos Segura with Pendry Park City, Co-owner and Executive Chef Seth Adams with Riverhorse on Main, Executive Chef and Director of Food and Beverage Zane Holmquist with The Stein Collection and Co-owner and Executive Chef Matthew Harris with tupelo will present their finest dishes and cocktails at events in New York City September 2024. In addition, High West Distillery and Alpine Distilling will feature the spirit component of the events.
"We are incredibly thrilled at the opportunity to bring Park City's exceptional culinary talents to Platform by the James Beard Foundation next fall," Park City Area Restaurant Association executive director Ginger Wicks said. "Congratulations to our PCARA members who have been chosen to showcase their creativity and expertise, while representing our esteemed culinary community."
Events at Platform by the James Beard Foundation will be made possible by funds received from a Summit County Restaurant Tax Grant. Sixteen PCARA members submitted applications, and a selection committee consisting of PCARA Board Members and representatives of the Park City Chamber Bureau, Summit County Tax Grant, and the Utah Office of Tourism assisted in choosing the winners.
Located in the brand-new Market 57 food hall, Platform by the James Beard Foundation is a state-of-the-art show kitchen and educational space for outstanding culinary arts programming. Alongside Good To Go by JBF, a unique food kiosk where innovation meets sustainable, ethically sourced, delicious food in a rotating fast-casual menu, both entities are the physical manifestation of the Beard Foundation's Good Food for Good® mission.
About the Park City Area Restaurant Association

The Park City Area Restaurant Association is the umbrella organization for more than 70 restaurants in Park City, Utah. The organization supports and promotes the large variety of award-winning restaurants in the Park City area. Every year, thousands of residents and visitors are exposed to Park City's eclectic dining options through a variety of events that the Park City Area Restaurant Association hosts. The events include Savor the Summit, Park City Dine About and Online Cocktail Contest. For a list of member restaurants, their locations, cuisines, pricing and features, please visit www.parkcityrestaurants.com. Visit the Park City Area Restaurant Association's social media sites for current restaurant information and dining specials.
About the James Beard Foundation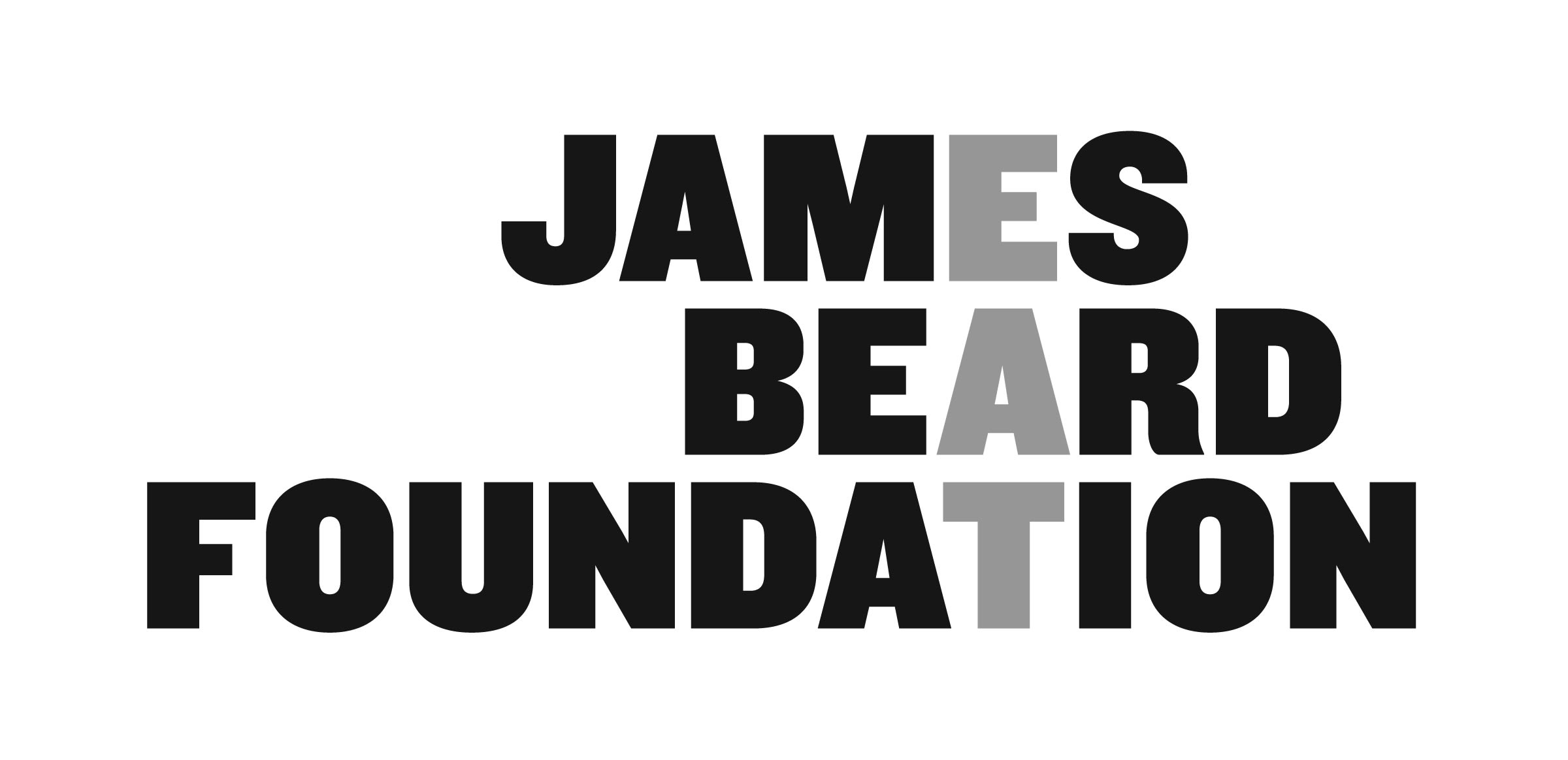 The James Beard Foundation (JBF) is a 501(c)3 nonprofit organization that celebrates and supports the people behind America's food culture, while pushing for new standards in the restaurant industry to create a future where all have the opportunity to thrive. Established over 30 years ago, the Foundation has highlighted the centrality of food culture in our daily lives and is committed to supporting a resilient and flourishing industry that honors its diverse communities. By amplifying new voices, celebrating those leading the way, and supporting those on the path to do so, the Foundation is working to create a more equitable and sustainable future—what we call Good Food for Good®. JBF brings its mission to life through the annual Awards, industry and community-focused programs, advocacy, partnerships, and events across the country. For the first time in the Foundation's history, exceptional culinary talent, industry leaders, and visitors from NYC and beyond can experience unforgettable dining and educational programming at PLATFORM by JBF—and be the first to try new food concepts at the Good To Go by JBF kiosk—inspiring food and beverage devotees for decades to come. Learn more at jamesbeard.org, sign up for our newsletter, and follow @beardfoundation on social media.